National President, National Sesame Seed Association of Nigeria (NSSAN), Alhaji Sherif Balogun, says that sesame seed production has the potential of generating about N180 billion in four months if fully tapped.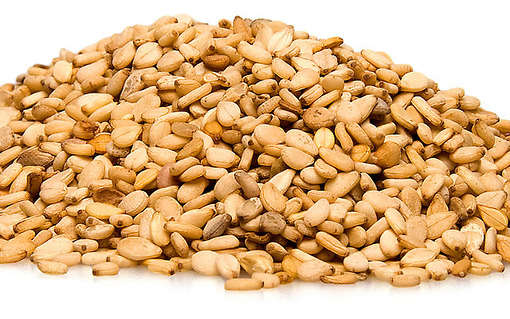 Balogun, who disclosed  this in an interview with the News Agency of Nigeria (NAN) in Kaduna on Monday, December 25, 2017 said that sesame seed production could also provide employment to 900,000 youths annually.
He explained: "What is needed is between N60,000 and N70,000 to cultivate a hectare of sesame seed, with a guarantee of N200,000 returns on investment."
According to him, the country has about 84 million hectares of arable land that could be used to produce the seed with promise of high returns on investment.
"If 30 states of the federation provide 30,000 hectares of land each, it will engage 900,000 youths, 30,000 per states with each cultivating a hectare of sesame seed at N70,000.
"Each of these youths is assured of making N200,000 within four months and when you add up, it will give you N180 billion.
"This is just one cropping season, the amount will double if cultivated twice a year."
He said that the current annual production capacity of sesame seed in the country stood at 450,000 tonnes adding that  80 per cent of  was being exported.
Balogun added that the country can raise its production capacity to one million tonnes in four months if it so desire, given the available land and idled youths in the country.
He said that in 2016, Nigeria earned $123.3 million from the export of sesame seed, stressing that with value addition, it has the potential of earning between $500 million and $1 billion.
He said that sesame seed contains 50.5 per cent oil and 25 per cent protein, adding that it was in high demand by pharmaceuticals, soap and paint industries.
"The seed is also used in making cosmetics, shampoo, lubricant and cooking oil, among others," he said.
He said that the seed is being cultivated in 22 states in the country with Jigawa, Benue Nassarawa and Taraba as leading producing states.
Sesame seeds are oilseed crop that are said to be extremely beneficial for health but often overlooked. They include the ability to prevent diabetes, lower blood pressure, prevent a wide variety of cancers, build strong bones, protect against radiation, and an improve the heart health. They also help to cure sleep disorders, improve digestion, reduce inflammation, boost respiratory health, and aid in dental care. The seeds also have the ability improve blood circulation, detoxify the body, and eliminate depression and chronic stress.
By Philip Yatai