The National Assembly has made provision of N8 billion for issues on climate change in Nigeria for the 2017 Approbation Bill.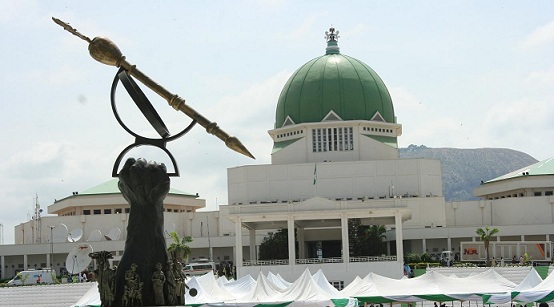 This was revealed by the Clerk of the House of Representatives Committee on Climate Change at the Climate Change Knowledge Immersion workshop series held in Abuja on Thursday, February 16 2017. It was organised by the Federal Ministry of Environment's Department for Climate Change and the World Bank for members of the National Assembly.
He said: "The sum of N8 billion has been dedicated as a new budget line for issues on climate change in the 2017 budget which is will cut across all the MDAs that directly engage in issues of climate change.
"This is a committed action taken by the legislative arm of government to support Nigeria's action towards achieving it set goals of reducing carbon emissions by 25% by the year 2030."
It was gathered that this is the first time the National Assembly will be dedicating a lump sum to issues of climate change in the budget across the diverse sections of MDAs that work on climate change issues. The Nigerian Parliament is currently holding defence sessions for the 2017 budget ahead of its approval of the appropriation.
Director, Department of Climate Change, Dr Peter Tarfa, expressed delight at the revelation and he commended the lawmakers for coming up with the budgetary plans to assist in implementing the country's INDC.
He noted: "This will immensely enhance the capacity of Nigeria to draw from the diverse climate change funds or green funds that are available in the international community but required a stringent counterpart commitment.
"This will also enable the much desired collaboration amongst all the MDAs as against working in silos thereby limiting our ability to work collectively."
The revelation was greeted with a loud cheer by officials of various MDAs at another session of the workshop on Friday, where a director with the Energy Commission of Nigeria, Dr John Epkeyong, enjoined the lawmakers to tie the appropriation to set targets.
"I want to appeal to the National Assembly to make sure that whichever department or agency that will be receiving funds from this budget must ensure that their expenditure is based a set target of achieving carbon emissions in any way," he said.