The United Nations Human Settlements Programme (UN-Habitat) has disclosed that it will partner with the Niger State Government in Nigeria on an urban assistance programme. The scope of activities and projects will contribute to the achievement of sustainable urban management and development in Niger State.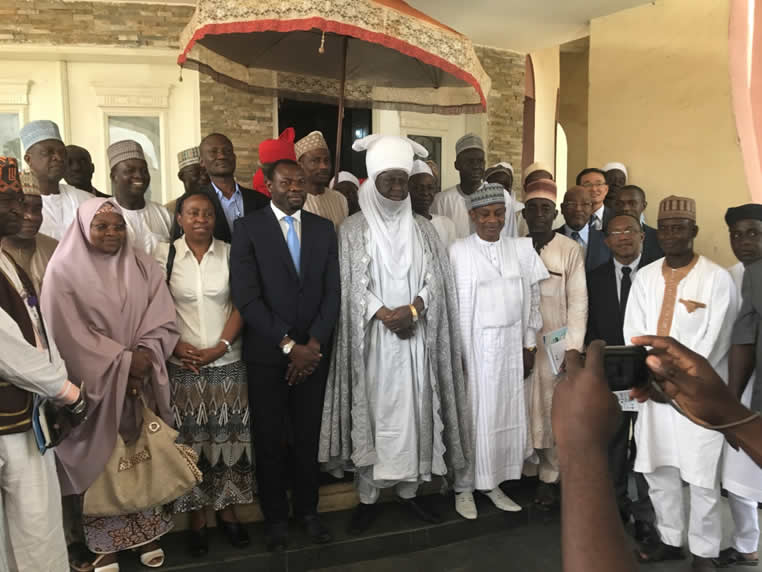 During a recent scoping mission, UN-Habitat visited towns and emirates of Minna and Suleja and held seminars with federal and state government officials and other non-state stakeholders in urban management to identify priority areas and scope of activities needed to unlock the development potential of the state through sustainability in human settlements.
In his welcoming remarks, Governor Abubakar Sani Bello of Niger State in a statement read by his deputy, Ahmed Muhammad Ketso, said the state government was committed to the success of the collaboration programme with UN-Habitat.
He indicated that there was dire need to modernise cities in the state, bolster industry, entrench the generation and use of renewable energy, adding that the state was willing to uptake partners and investors to invest and develop its settlements. He noted that the state needed an urban development policy and integrated urban plans to guide development of its urban and rural areas.
Commissioner for Lands and Housing, Abiyu Abdullahi, reported to the mission team that the state had outdated planning documents for two of its major urban areas: Minna and Suleja. These plans need to be reviewed to guide urban growth, he noted, pointing out that urban growth was sprawling in an undesirable manner and most services were not coping with the demand. He called out to all stakeholders for support in their respective roles as residents of the state.
State urban policies and a smart new town
Remy Sietchiping from UN-Habitat reassured the state government of UN-Habitat's commitment to provide technical assistance in urban development matters. The Government of Korea had committed to provide funding for the sub-national urban policy development process in Niger State and requested for the state government to commit its resources too towards the collaboration activities as agreed in the mission.
After meetings and seminars with state and non-state actors in the urban development of Niger State, the following activities were identified for priority implementation:
preparation of a State Urban Development Policy (SUDP) for Niger State based on the National Urban Development Policy of 2012 of the Federal Republic of Nigeria;
preparation of an integrated development plan for Minna, the state capital, and Suleja, located next to Abuja, the Federal Capital City;
assisting in planning and developing a Smart New Town near Suleja along the proposed bypass between the village of Maje (along Minna-Suleja Road) and Zubra (along Kaduna-Lokoja Road) to decongest Suleja and providing housing for commuters of Abuja; and
strengthening and building the capacity  of state institutions, especially the Ministries, Departments and Agencies (MDAs) responsible for the development and management of urban areas through training workshops, exchange visits and tours of officials from Niger State to enhance the urban management knowledge and experience of government officials.
Niger State is said to be Nigeria's largest state with a total area of 76,363 km2 and a population of over four million people. It has been battling with a burgeoning urban population due to its close proximity to Abuja. The programme in Niger State is likely is to be scaled-up to other areas in offering solutions to local governments to ensure the impact is felt across in urban interventions. At the end of the end of the mission, a roadmap was agreed upon between UN-Habitat and State officials outlining activities that aimed at implementing priority areas.
The programme benefited from technical assistance of Professor Zubairu Mustapha of the Centre for Human Settlements and Urban Development of  the Federal University of Technology in Minna.