The Global Initiative for Food Security and Ecosystem Preservation (GIFSEP) with support from the Policy Centre for the New South in Morocco has provided solar lights to 500 households in an internally displaced persons camp (IDPs Camp) in Maiduguri, Borno State.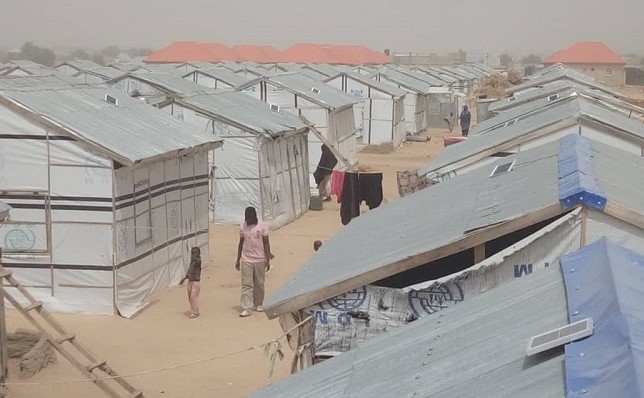 According to the Executive Director of GIFSEP, David Michael Terungwa, the "Solar for IDPs Camps" is an initiative designed to provide clean energy access to IDP Camps across Nigeria. Terungwa is an Alumni of Atlantic Dialogue Emerging Leaders, a programme organised by Policy Centre for the New South, Morocco.
He said: "The insurgency in North-East Nigeria has displaced over a million people from their homes who now take shelter in different internally displaced persons camps across the country. However, many of these IDPs camps do not have access to electricity, thereby leaving the vulnerable group of people in darkness.
"We don't just give them the solar kits; we first enlighten the beneficiaries on climate and environmental conservation, we educate them on installation and maintenance of simple solar systems and further train others to become solar technicians. We train the women on the production of fuel wood efficient stoves, a locally made stove from clay.
"Unlike the traditional fireplace which is only about 10% efficient, meaning 90% of the wood's heat is lost, with our wood stoves less heat escapes and it burns wood efficiently, reducing the quantity of wood used, thereby reducing the demand for fuel wood and slowing down the rate of deforestation."
According to him, GIFSEP selects an IDP camp and forms an implementation committee with all the stakeholders (Camp Management, beneficiaries, and a staff of GIFSEP). The beneficiaries are selected based on criteria which include: the most vulnerable people, women, widows, and households with students. The beneficiaries are then trained on installation and maintenance.
He adds that organisations and Individuals can donate or buy solar kits for onward distribution to the IDPs.
The solar kit comprises a 10watts panel, 10,000Mah battery, three LED bulbs, torchlight, USB for charging of phones, and a small radio.