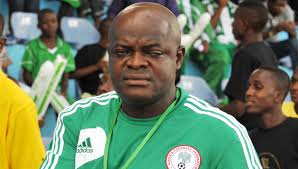 The Nigeria Football Association (NFA) has insisted that matches in the Nigeria Professional Football League (NPFL) would go on as scheduled this weekend.
In a statement by its Assistant Director (Communications), Ademola Olajire, it urged all stakeholders to disregard a statement from the League Management Company (LMC) that the matches had been suspended.
"It has come to our notice that the LMC has been issuing notices to clubs in the Premier League that matches are being suspended from this weekend.
"This is totally untrue. If the LMC received a notice from the Nigeria Referees Association (NRA) about a purported withdrawal of referees, the LMC should have brought this to the notice of the NFA.
"It was not for it (the LMC) to take a decision to suspend the League on its own," the statement quoted the NFA Chairman, Chris Giwa, to have said in Abuja on Thursday.
It said Giwa expressed his unhappiness with the NRA for the threat to withdraw referees from the Premier League, and said the NFA would not take the matter lightly.
"As the owners of the League, the NFA is hereby making it clear that Premier League matches have not been suspended. Matches scheduled for this weekend will definitely take place," Giwa was quoted as saying.
The statement said the NFA has therefore called on all referees appointed for the weekend matches to go for their matches.(NAN)