The Abuja-based WaterAid Nigeria on Friday, January 26, 2018 announced the commencement of a new project aimed at highlighting how essential clean water, basic sanitation and hygiene (WASH) are to human activity and for national development.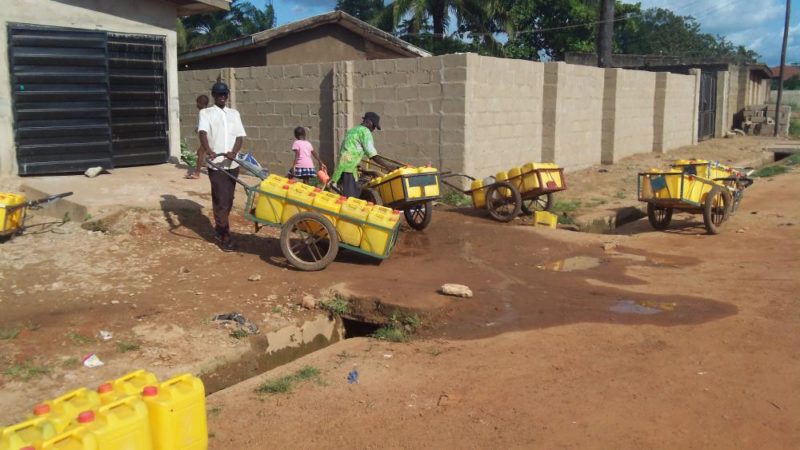 Titled "Strengthening Water Sanitation and Hygiene Delivery Systems (SWADS)", the three-year project will be executed in Bauchi State. Supported by the Hongkong and Shanghai Banking Corporation (HSBC), the initiative seeks, according to WaterAid, to fortify the water, sanitation and hygiene sector to deliver equitable and sustainable access to WASH services to the poor and marginalised people in the state through district wide and rights based approaches.
The project, it was gathered, follows a successful partnership with HSBC from 2012-2016 worth $25 million and implemented in six of WaterAid International's country programmes – Bangladesh, India, Pakistan, Nepal, Nigeria and Ghana. This second phase of the project from 2017-19 is worth $12 million and is being implemented in the same six countries.
WaterAid Nigeria carried out the first phase of the project across three states – Bauchi, Benue and Plateau, transforming the lives of communities in these three states by implementing a mixture of low-cost technologies delivering lasting water, sanitation and hygiene solutions. Over the course of the project, the group said it was able to reach over 220,000 people with clean water and nearly 400,000 with sanitation facilities.
The second phase of the project will however be implemented in Bauchi State, where 65% of the people are said to lack access to sanitation and just over half have access to clean water; even as most of the citizens who do not have access to these services are in the rural areas.
Through the SWADS project, WaterAid says it will strive to support government-led plans in ensuring that WASH is prioritised in policies, plans and budgets; to improve WASH services in communities; to empower citizens to demand their rights and hold government accountable for the provision of sustainable WASH services as well as support to improve cross-sector integration towards increasing access to these basic needs for everyone, everywhere.
Oluseyi Abdulmalik, WaterAid Nigeria's Communication and Media Manager, said: "Clean water, decent toilets and good hygiene is crucial for human and national development yet 33% of Nigeria's population does not have clean water, 67% do not have a decent toilet and 26% practice open defecation. The impact onhealth, education, livelihoods, women and girls is enormous. We must change the status quo and to do this, we must go beyond just providing toilets and taps; we must deliver sustainable interventions that are driven by a strong sector.
"We are enthusiastic about the SWADS project and we've been brainstorming, planning and collaborating with a wide range of partners and stakeholders at different governance levels and with the relevant expertise and skills required to help unblock the challenges and to strengthen the systems responsible for providing increased access to water, sanitation and hygiene to the citizens.
"Our leaders must honour their commitment to ensure everyone everywhere has access to safe water, sanitation and hygiene by 2030.
"From high level advocacy engagements, political economy analyses, local government area selection processes, assessments of civil society organisations, context analysis and baseline surveys, a project design meeting and a project start-up workshop, WaterAid is working with the government and people of Bauchi State to strengthen systems and structures towards delivering increased and sustainable access to water, sanitation and hygiene in the state."