The UN Climate Change secretariat on Tuesday, July 27, 2021 launched the RCC Annual Report 2020 titled "Making a Difference: Enabling Action and Ambition for the Paris Agreement". The report shows how regional collaboration in 2020 helped address climate change internationally and helped build momentum towards the UN Climate Change Conference COP26 in Glasgow in November of this year.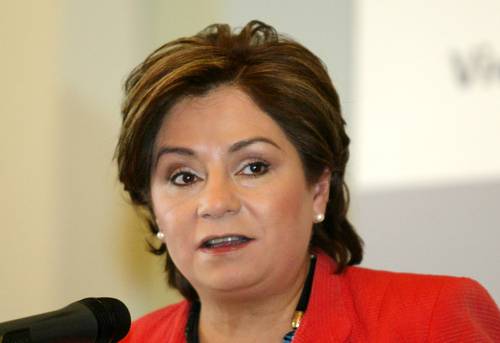 RCCs are Regional Collaboration Centres that support national climate action through capacity-building, technical assistance and strategic networking, sourcing know-how and resources to drive clean development. The RCCs are currently leveraging this work to strengthen Nationally Determined Contributions (NDCs – national climate action plans) by building capacity and confidence at the regional level.
The report covers the key 2020 achievements of all six RCCs and the activities that these Centres support worldwide, with focus on the outcomes that support the Paris Agreement, the Kyoto Protocol and the Convention.
"The need for collective and collaborative action is enshrined in the Paris Agreement, alongside the goal to limit warming to 2 degrees Celsius above preindustrial levels with aspiration to remain within 1.5 degrees," said UN Climate Change Executive Secretary Patricia Espinosa.
She added: "Everyone needs to be part of the solution if we are to act at the speed and global scale that science demands. Collaboration is the best path to meet the urgency of the climate emergency.
"The RCCs connect countries that need support with expert resources. They connect private sector leaders with the policymakers and innovators who can help chart a low-emission path forward. These centers connect with youth to enable action by all and ensure young people have a voice and are heard."
From carbon pricing to cooling: RCCs helped build capacity for climate action in 2020
In 2020, the RCCs supported more than 135 events, most of which were held virtually due to the pandemic. This includes 31 capacity-building events that advance action under the Clean Development Mechanism, the UN Climate Change carbon offset programme that funds GHG emission-reducing projects worldwide.
By building capacity and sharing knowledge on topics such as carbon pricing and markets, climate-smart cooling, standardised baselines and carbon neutrality, the RCCs enable both local action and foster effective participation at the annual UN Climate Change conference.
The report also looks at engagement by the RCCs throughout 2020, with a focus on the benefits of working together at the regional level. A solution-focused dialogue with diverse stakeholders is a powerful catalyst for furthering the climate talks and raising ambition to tackle climate change.
The RCCs focused on virtual engagement to reach a wide audience and support rigorous outreach. RCC engagement in 2020 was guided by three goals:
Goal 1 – Support CDM stakeholders
Goal 2 – Facilitate regional engagement
Goal 3 – Build support infrastructure
By working towards these goals, the RCCs enable nations to revise their Nationally Determined Contributions upwards at a crucial moment, as these NDCs should be submitted at COP26 in November. By engaging widely, RCCs bring climate change considerations into the decisions that governments, organizations, businesses, investors and individuals make today and for years to come.
In late 2020 at the RCC Global Forum, UN Climate Change Deputy Executive Secretary, Ovais Sarmad, put the work of the RCCs into context of multilateral progress, saying: "Never have our regional efforts been more necessary. Especially now as we are at a critical juncture in the climate change process. RCCs successfully combine climate change expertise with in-depth local knowledge. This is critical to our success."