A major step was taken on Monday, November 2, 2015 towards greater access to electric power, safer electric and electronic products and overall better conditions for economic development, with the official opening of the IEC (International Electrotechnical Commission) Africa Regional Centre (IEC-AFRC).
The official opening ceremony took place in Nairobi, Kenya in the presence of high level government officials of Kenya, the IEC Vice President, IEC General Secretary, industry experts, IEC Members and Affiliate Countries.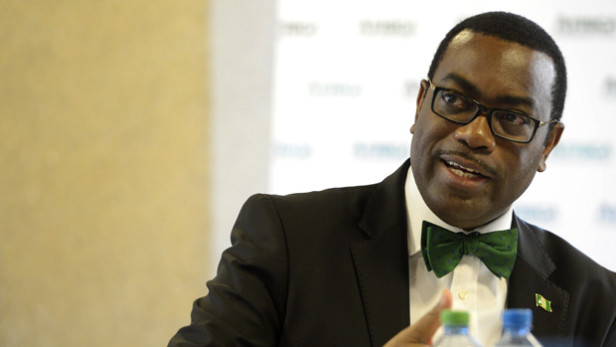 Access to energy
The link between energy and poverty reduction is well established. Electricity permits study after sunset, foods and medicines to be refrigerated and drives millions of devices, electric motors and pumps in hospitals, manufacturing and agriculture. A reliable electricity supply improves basic services such as healthcare and increases access to clean drinking water, safer food, computing or mobile charging. With it companies are able to produce better products and individuals have greater income potential.
In September, the United Nations adopted an expansive set of Sustainable Development Goals (SDGs) that aim to "end poverty in all its forms" by 2030. The United Nations has recognised Energy as the cornerstone: "no other SDG is more important for Africa," said Akinwumi Adesina, President of the African Development Bank.
"IEC work directly underpins SDG 7, which aims to close the energy gap and to ensure access to affordable, sustainable, reliable and modern energy services for all. Energy is the key to the economic development of all countries in Africa," said Frans Vreeswijk, IEC General Secretary & CEO. "Today only 24% of the population of sub-Saharan countries have reliable access to electric energy. The IEC together with its Regional Centre for Africa is there to provide the technical foundation and support all African countries in building universal access to sustainable electric power faster."
Innovation and a level playing field
As the regional focal point for Africa, the IEC Africa Regional Centre (IEC-AFRC) will provide training and mentoring to assist countries in the region in the adoption and use of IEC International Standards and Conformity Assessment Systems. It will cooperate closely with the African Electrotechnical Standardisation Commission (AFSEC) to promote participation in and contribution to IEC work. The Centre will be run under the joint-leadership of Evah Oduor, a well-known Kenyan with extensive know-how and expertise in standardisation work, who has been IEC Coordinator for Africa since 2008, and Francois Yapo Ahoti, who is joining the IEC from United Nations Industrial Development Organisation (UNIDO) where he worked as a Chief Technical Adviser in Standardisation and Quality.
Africa part of the global platform
Through the IEC global platform thousands of experts from around the world contribute to the broad roll-out of new electric, electronic and Renewable Energy technologies, including mini- and Microgrids in developing countries. Examples of IEC work include Renewable Energy generation from wind, ocean and solar power both for off-grid and on-grid use. This work enables the large-scale adoption and use of related technologies.
The IEC is a partner of the United Nations Sustainable Energy for All Programme. It provides, for example, a series of Technical Specifications with a focus on off-grid energy access and, in particular, off-grid pico-solar products such as solar lanterns or small solar modules. In this context the IEC provides the standardised methods for testing and verifying light output and other quality measures that will ultimately build trust with consumers and contribute to the broad adoption of these technologies.
Minigrids, small clusters of loads and generators linked together represent an entirely new way of powering remote or rural communities. It's not uncommon to find microgrids operating with more than 50 % of the electrical load being supplied from renewable generation.