"We all value nature in very different and sometimes conflicting ways. Nature can be seen as a provider of food or water, as a regulator of climate, as part of our heritage or our identity, or as our home and that of life on earth. Assessing this diversity of values and how they are incorporated into decision making will contribute to addressing conflicts over nature and promoting more equitable decisions."
These were the words on Tuesday, November 13, 2018 of Prof. Patricia Balvanera of the Institute for Ecosystem and Sustainability Research, National Autonomous University of Mexico while welcoming over 70 experts from 40 countries to Mexico City, for the first author meeting of a new expert assessment to improve decision-making at all levels.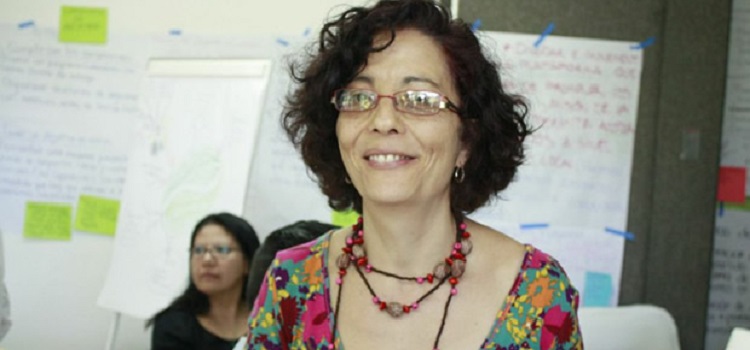 Leading the new assessment, under the Intergovernmental Platform on Biodiversity and Ecosystem Services (IPBES), Dr. Balvanera was joined at the event by her three co-chairs: Brigitte Baptiste (General Director, Alexander von Humboldt Institute, Colombia); Prof. Unai Pascual (Ikerbasque Research Professor at the Basque Centre for Climate Change (BC3), Spain, and Associated Senior Research Scientist at the Centre for Development and Environment (CDE), (University of Bern, Switzerland); and Prof. Mike Christie (Director of Research, Institute of Business and Law, Aberystwyth Business School).
"This assessment will be a game-changer," said Prof. Pascual, "It will provide evidence to help decision-makers see different types of values of nature, choose and design appropriate valuation methods, recognise the data gaps that exist and identify areas in which more capacity is needed – all to integrate plural valuation approaches into diverse decision-making contexts."
An IPBES technical support unit, also led by Prof. Balvanera, will coordinate the production of the assessment and is based in Morelia, Mexico. It is hosted by the Institute for Research on Ecosystems and Sustainability (IIES-UNAM), the Secretariat of Institutional Development (SDI-UNAM), and the University Seminar on Society, Environment and Institutions (SUSMAI-UNAM) all within the National Autonomous University of Mexico (UNAM), and the Mexican Commission for Knowledge and Use of Biodiversity (CONABIO).
"One of the key elements of the assessment will be to empower individuals and groups whose voices are typically not heard in discussing values," said Brigitte Baptiste. "This is why it has been so important to assemble an expert author team from a wide range of disciplinary and interdisciplinary backgrounds, ranging from the natural sciences to diverse social sciences, such as sociology, philosophy, economics, geography and many others." The expert group is also quite gender balanced, comprising 53% women and 47% men.
In addition to the first author meeting this week, the experts are expected to meet again twice over the next two years. Drafts of the assessment report will be opened for two rounds of external review, by experts and governments, before the final report is presented for consideration to the 130-member States of IPBES – expected to be in 2021.
Speaking about the timing of the meeting, and the importance of the work, Prof. Christie said: "This week also sees the opening of global negotiations on a new biodiversity action framework for the world, at the UN Biodiversity Conference 2018 in Egypt. It is expected that this process will culminate in 2020. We believe that effective achievement of the post-2020 biodiversity targets will be greatly strengthened by the evidence we will present – helping to ensure that the many values of nature are considered."