Nestlé has announced new plans to ensure the reduction of deforestation.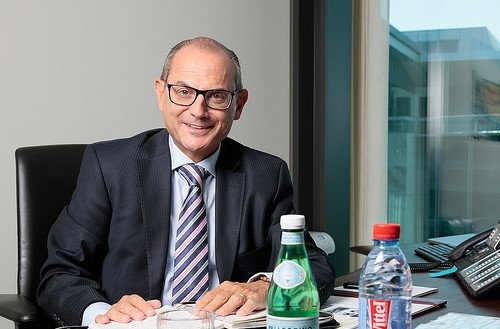 The Swiss company has set an enhanced plan to ensure that it fulfils its 2020 No Deforestation commitment by being the first global food company to implement Starling, a satellite-based service, to monitor 100 per cent of its global palm oil supply chains.
Magdi Batato, Executive Vice President and Head of Operations at Nestlé S.A, said: "Nestlé has always been committed to source the raw materials we need to make our products in a responsible manner. In 2010, we made a No Deforestation commitment stating that all our products globally will not be associated with deforestation by 2020."
Starling use cutting-edge technology to provide un-biased year monitoring of land cover charges and forest cover disturbances. The data collected from the process allows companies to manage risks and perform field intervention strategies to drive change.
François Lombard, Head of the Intelligence Business at Airbus Defence and Space, said: "Starling is a fully digital service, offering best-in-class machine learning and cloud technologies to provide very precise and near-real time forest cover change information. Terabytes of satellite images are turned into actionable information, to provide our customers with a reliable service to monitor their supply chains and to early identify potential deforestation events."
Deforestation is a complex problem and Nestle has urged the entire industry to work together to ensure it is addressed appropriately.
Palm oil is a vegetable oil and is the most widely used of its kind. However, the practices to produce palm oil result in widespread deforestation and loss of habitat for wildlife.
By December 2018, 100 per cent of Nestlé's palm oil will be monitored for deforestation using satellite imagery.
Previously, Nestlé had committed to making its packaging 100 per cent recyclable by 2025.
By Rachel Cooper, Climate Action