Nestlé Nigeria has reiterated its commitment to food fortification and supplementation as ways to combat micronutrients deficiencies in Nigerians.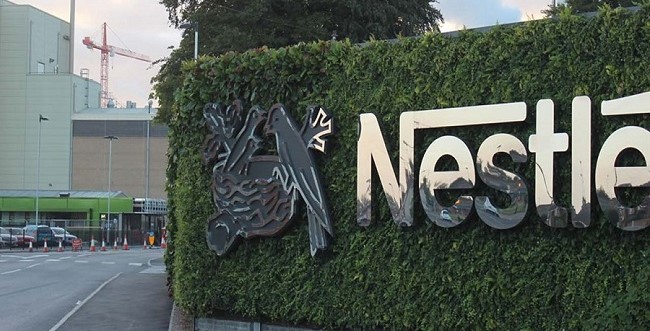 The company restated this commitment in addressing nutrients deficiency at its annual Nestlé Media Training for Journalists via Zoom Meet on Wednesday, April 13, 2022, in Lagos.
Dr Kanalio Olaloku, Manager, Central and West Africa, (Anglophone countries), of the Nestlé Nutrition Institute, said the company aimed to address the issues of micronutrients deficiencies as much as they could.
Speaking on the burden of malnutrition in Africa: Micronutrient Fortification and other Solutions, Olaloku said the fortification of most of their products with micronutrients would help reduce the deficiencies.
"Statistics had shown that over two billion people suffered iron deficiency globally. Iron deficiency reduced wages by as much as 25 per cent, while one in three people worldwide suffered from some form of malnutrition.
"Malnutrition consequences were far reaching and increase the risk of morbidity and mortality with under nutrition.
"Over 95 per cent of our products are fortified to provide at least 15 per cent of our daily need in one serving.
"Each product is fortified with at least one of the big four nutrient deficiencies: Iron, Vitamin A, iodine and Zinc.
"Until diets improve and meet the deficiencies that longer-term intervention will correct, food fortification and supplementation remained the primary sources for delivering key micronutrients to at risk population," Olaloku said.
The expert also reiterated the need to boost iron deficiency as it impaired cognitive development in children amongst other health issues in adults.
According to her, "Iron deficiency was a common cause of too few healthy red blood cells in the body (anaemia). In a pregnant woman, iron deficiency puts the baby at risk of developmental delays.
"Iron deficiency is one of the most micronutrients deficiencies suffered by people across the world; and was responsible for 50 per cent of anaemia cases, cognitive development impairment and reduced physical performance.
"It affects normal growth and development in children, while inhibiting economic progress and increased healthcare costs.
"Iron helps reduce fatigue and tiredness. Iron plays a key role in boosting immunity, it is paramount for brain development in children
"We have both animal and plant sources of iron, Beef, liver, seafood are sources of animal iron. Iron deficiency limits the intelligence potential of a child," the expert said.
By Mercy Omoike