The National Environmental Standards and Regulations Enforcement Agency (NESREA) on Thursday, June 24, 2021 sought partnership with the News Agency of Nigeria (NAN) on effective implementation of environmental programmes for the country.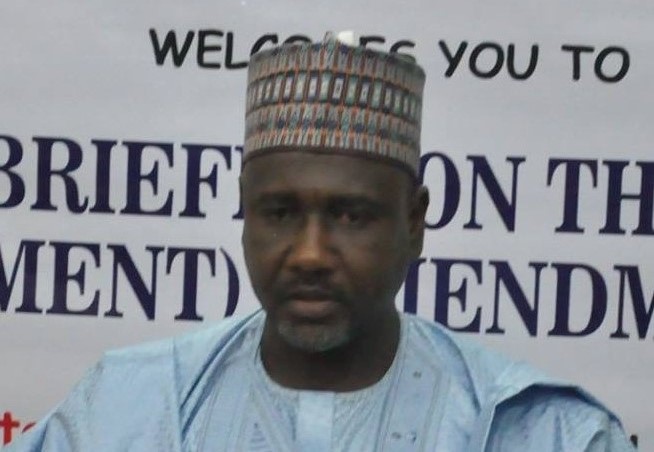 Director-General of NESREA, Prof. Aliyu Jauro, made the request in Abuja when he paid a courtesy call on the Managing Director of NAN, Mr Buki Ponle.
Jauro said that the partnership would help NESREA to achieve its mandate as well as ensure a healthier and cleaner environment in the country.
He said that part of the mandates of the agency was to ensure effective compliance with environmental policies and treaties, especially enforcement of laws.
According to Jauro, NESREA has carried out 70,000 compliance monitoring exercises in 6,500 facilities nationwide and had sanctioned about 108 facilities.
"So, to achieve our mandates, we developed a total of 33 environmental regulations cutting across all the sectors, we always go out to monitor and ensure compliance.
"We are here today in NAN to seek for further collaboration on how to achieve further mandates.
"Currently, we are also implementing the Extended Producer Responsibility (EPR).
''This a policy approach under which producers are given a significant responsibility, financial and physical, for the treatment or disposal of already used consumer products.
"Assigning such responsibility could in principle provide incentives to prevent wastes at the source, promote product design for the environment and support the achievement of public recycling and materials management goals,'' he said.
Jauro said NESREA was collaborating with NAN in sensitising Nigerians on the need to protect the environment.
He said that one of the key mandates of NESREA was to sensitise and educate the public on environmental issues to ensure that the environment was effectively safeguarded.
The Director-General said the agency was planning to launch two programmes on National Emission Control Programme and National Generator Emission Control Programme.
"When the air quality is facing challenges, it will definitely affect humans, animals and plants which can lead to various diseases.
"These programmes will help to address environmental challenges,'' Jauro said.
In his remarks, Ponle assured the NESREA Director-General that NAN would work with the agency to achieve its laudable objectives.
"We will do everything possible to ensure success because we are part of the environment.
''The environment must be healthy, the land, the water and atmosphere; they all belong to us, but on a daily basis these our heritage are being polluted because of human activities.
"It is a task that must be done and as an agency we will ensure that we work together to achieve your mandates,'' he said.
Ponle said that NAN had established an Environment Desk to publicise news and messages on environmental issues, adding that the effort was also to help address environmental challenges.
He expressed the readiness of NAN to collaborate with NESREA in ensuring that issues like desertification, deforestation, protection of the ozone layer and challenge of chemicals in waste products were tackled.
"You have come here to a solution ground, we will work with you to ensure we achieve your laudable objectives,'' Ponle said.
By Vivian Emoni and Doris Esa