The National Environmental Standards and Regulations Enforcement Agency (NESREA) has called on Nigerians to plant trees, and shrubs to mitigate flooding and erosion in the country.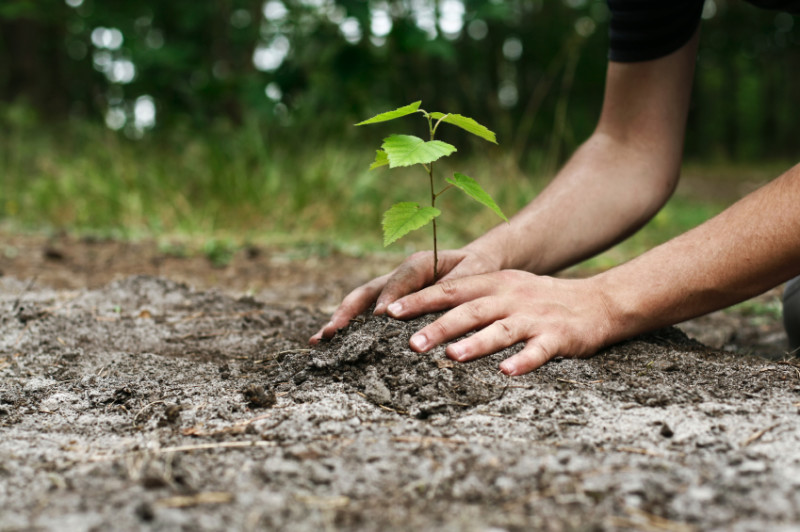 The Director-General of NESREA, Prof. Aliyu Jauro, made the appeal in an interview on Sunday, June 27, 2021 in Abuja.
Jauro noted that the agency had a special regulation on erosion control.
"As an agency we have a specific regulation to do with erosion control, national, environmental and flood control.
"So, it is a serious issue and we have a laid down process on what is expected to be done, so we sensitise the public.
"You know when it comes to erosion, there is a lot of factors responsible for erosion, like over – cultivation of agricultural land will expose the ground to erosion.
"There is need for us to always plant trees that bind the soil together. Also, the way we plan and build structures are responsible for these issues of blocked drainages.
"We dump waste anyhow and when it rains, water must find its way, these are some of the things responsible for erosion.
"When there is flooding, there is erosion," the NESREA chief executive explained.
Jauro also noted that global warming was another factor responsible for erosion saying that when the earth got warmer, it caused heavy downpour which resulted to soil erosion or flooding.
He noted that some specific shrubs could be planted to check the menace of erosion.
Jauro said that when trees were regularly planted, the soil would not be affected when the rains came.
"There are shrubs now that can be planted in erosion prone areas, they bind themselves together and they check these erosions.
"So, we all need to come together to pay our dues, do the right thing, we should be in the habit of planting trees so that the soil will not be eroded," he said.
On gas flaring, Jauro said there was a sister agency under the Ministry of Environment responsible for issues of oil spillage, though NESREA was still part of the efforts to tackle air pollutants.
He said that NESREA was collaborating with other agencies to sensitise the public on the hazards of all these environmental problems.
Jauro disclosed that the agency has developed some strategies to ensure effective waste management in the country.
He said the agency has developed the Extended Producer Responsibility (EPR) to address the issue of environmental waste adding that EPR was provided in the agency's regulations of the "Brown Environment".
He said the EPR was a policy approach under which producers were given a significant responsibility, financial and physical, for the treatment or disposal of already used consumer products.
"Assigning such responsibility could in principle provide incentives to prevent waste at the source, promote product design for the environment and support the achievement of public recycling and materials management goals," Jauro said.
He explained that when the air was polluted by someone, it was that person's responsibility to take care of that pollutant and if any waste was generated it was equally the person's responsibility to do same.
"When you pollute the air, you are responsible for taking care of that place and there is provision for EPR, so whatever is generated you are solely responsible to take care of it even the packaging you are responsible," Jauro said.
He noted that the major waste that were generated were usually from the food and beverages industries as they were fond of using mostly plastics.
"So, to achieve our mandates, we developed a total of 33 environmental regulations cutting across all the sectors. We always go out to monitor and ensure compliance.
"The agency is doing a lot in addressing the issue of waste if you look around, these waste are impacting on the environment," the Director-General said.
Jauro explained that the agency had also put together what is called Producers Responsibility Organisation (PRO), to manage issues of waste and recycling.
"Already we have the informal collectors, recyclers, so what we are trying to do is formalise the process.
"We have also gone into the issue of electronic waste in Nigeria. We receive a lot of second hand electronic materials such as television, computers, generators, fridges, and others.
"Some of them are even dead on arrival and in a few months some of them pack up.
"The developed countries; they have turned African countries into dumping grounds, because to take care of these materials is a problem to them, so also it is a problem here in Nigeria.
"We have gone into a development of PRO for that sector, and a lot of manufacturers are already registered and they are going into enforcement to see that all responsible are registered," he said.
Jauro noted that battery was another waste that was common in the country, adding that the agency was also tackling that by switching into solar energy and using the batteries for storage of power.
By Doris Esa