The National Emergency Management Agency (NEMA) says it is partnering with insurance companies to sensitise residents on safety measures and insurance policies meant to mitigate disasters in the South-East.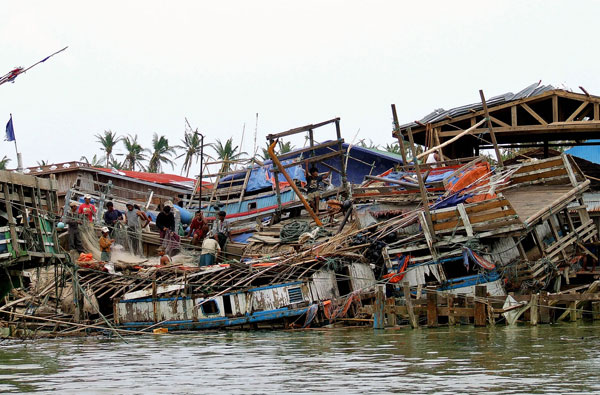 NEMA's South-East Director, Walson Ibarakumo, told the News Agency of Nigeria (NAN) in Enugu on Wednesday, August 22, 2018 that the main business of risk management was for insurance companies.
"What NEMA actually does is to provide succour to victims of disaster.
"Although, insurance companies have not been forthcoming but NEMA is going to them to educate them that disaster management falls under their mandate as a business.
"Just recently, NEMA had a meeting with the insurance companies in Ebonyi, where we pointed out the need for them to collaborate with us and that their services are necessary in disaster management.
"At the meeting, the companies say that they will key in and be part of our sensitisation so that they can enlighten the general public on the vital role insurance have to play in disaster management.
"If individual or groups get to know and understand the role of insurance, I quite believe that they will subscribe to insurance companies' policy or policies cover for their overall benefit when disasters occur,'' he said.
According to him, if people take up insurance policy cover, when disaster occur, the insurance company or companies will come and do their own assessment and pay compensation to the victims.
"This indemnity or compensation is far above the succour NEMA brings to them,'' the director said.
Ibarakumo said that NEMA would be taking the sensitisation to various markets in the zone on the need for traders to take-up group insurance policy against disasters.
He noted that the disaster like flooding and fire disasters were yearly routine in some markets, adding that traders had to take up insurance policy or policies against these developments, if not individually, it could be done in a group form.
"The agency believes that insurance companies will be of tremendous help to the traders in markets in Onitsha and other trading cities in the South-East at this point,'' Ibarakumo added.
By Stanley Nwanosike