In anticipation of flooding in some states in the southeast, the National Emergency Management Agency (NEMA) in the zone has begun to reposition itself in the bid to ensure improved disaster management.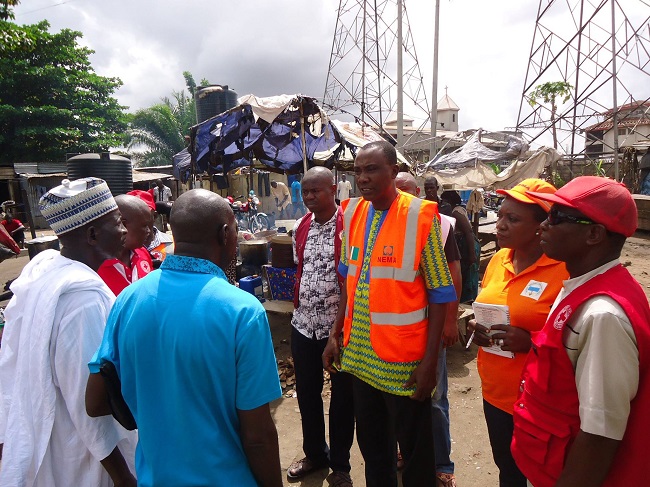 Mr Walson Ibarakumo, the Coordinator, NEMA, Enugu zonal office, said this in Awka, the Anambra State capital, on Monday, September 10, 2018 during a workshop organised for all the staff of the agency.
The workshop had ''Repositioning, Strengthening and Reorientation of the Agency's Operations" as its theme.
Ibarikumo said there was the need to acquaint the agency's personnel with the modern response strategies which the new management had introduced.
The coordinator emphasised that the aim was to make the services of the agency meet world highest standard.
He said that the Search and Rescue Department of the agency had been changed to Response and Recovery Department as part of the re-strategising process.
''This workshop is to share understanding of the identified gaps in order to reinforce and reposition the agency for better service delivery.
''It has become necessary for staff to come together especially in this flood season to brainstorm so that we can operate more efficiently and effectively and gear ourselves up towards a world class agency.
''Every staff should realise the enormity of the task ahead and brace up for it; therefore, you are expected to apply the information gathered here to make your service delivery better,'' he said.
Ibarikumo said further that NEMA had started delivering food, non-food and livelihood relief materials to the state in readiness for the anticipated flooding.
He said the agency was working with the Anambra Emergency Management Agency to ensure that the Internally Displaced Persons (IDPs) camps in the state were in good shape.
The coordinator called on those living in the disaster-prone areas and other disaster-exposed persons to contact the agency for quick response and rescue in case of any eventuality.
By Francis Onyeukwu