As the dry harmattan season approaches, more calls have gone to Nigerians not to embark on bush burning ventures in order to avert disaster.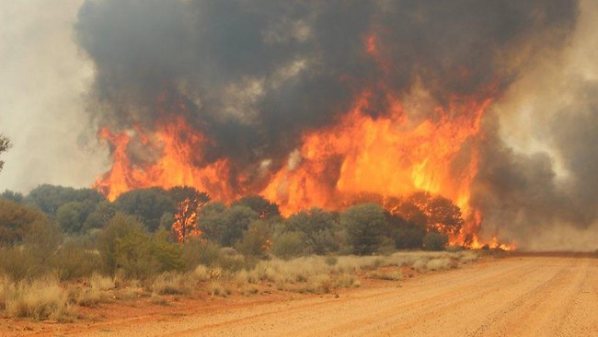 An official of the National Emergency Management Agency (NEMA) in Ekiti State, Mr Saheed Akiode, has warned residents against indiscriminate bush-burning during the dry season.
Akiode gave the warning on Tuesday, November 28, 2017 in an interview with the News Agency of Nigeria (NAN) in Ado-Ekiti, the state capital.
He noted that some people imbibed the habit of indiscriminate bush burning as soon as the dry season sets in.
According to him, such practice has resulted to the destruction of valuable property.
He also underscored the need to maintain a clean environment at all times to prevent the outbreak of diseases.
The coordinator further advised the residents to utilise waste bins provided by the state government on every street.
The Anambra State Government also on Tuesday warned residents against indiscriminate bush burning, especially during the harmattan.
Mr Innocent Mbonu, Deputy Director in-charge of Administration and Strategy, Anambra Fire Service, gave the warning in an interview with the News Agency of Nigeria (NAN) in Onitsha.
Mbonu said the warning became necessary to prevent cases of fire incidents which usually occurred during the period.
He said because of an intensive sensitisation campaign by the state government earlier in the year, the office recorded 76 fire incidents from January to October as against 117  cases recorded same period in 2016.
According to him, property worth N607 million was lost to fire incidents in 2017 compared to N966 million lost to fire within the same period in 2016.
"What normally causes fire is peoples' insistence on clearing bushes around them with fire as well as hunting expedition by hunters.
"We are almost at the peak of harmattan where cases of fire incidents are high; we urge residents to be mindful of bush burning.
"The moment you set fire in the bush, you should be mindful and ensure that it doesn't spread to nearby buildings or other property around," Mbonu said.
While commending Gov. Willie Obiano for acquiring three fire trucks earlier in the year, Mbonu appealed to the governor to fulfill his promise of employing 100 fire fighters in the state.
"We are still requesting that the governor refurbishes eight other dilapidated trucks for distribution to the new fire stations under construction at Umunze, Otuocha, Nnewi, Onitsha and Agulu.
"We also appeal to the public to report fire incidents early and show friendliness with the fire fighters rather than harass or mob officers on duty for arriving scene of fire incidents late," Mbonu said.
By Peter Okolie and Bolanle Lawal