The Niger Delta Development Commission (NNDC) has been called upon to establish a "green fund" to tackle the climate change challenges in the region.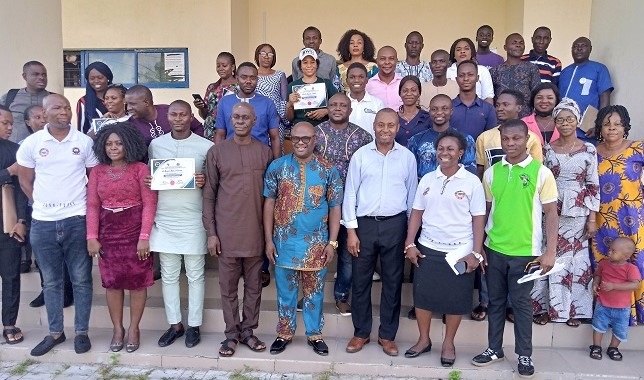 The call was made at the close of the 2nd Niger Delta Climate Conference and Pre-COP26 Meeting held from October 7 to 8, 2021 at the Federal University of Petroleum Resources, Effurun (FUPRE) in Delta State.
Themed "Addressing climate change emergency through nature-based solutions", the event was organized by the African Centre for Climate Actions and Rural Development (ACCARD) in collaboration with FUPRE.
Participants also agreed to establish a regional financial institution to finance climate change concerns and projects. They were also favourably disposed towards the creation of a regional network for climate change information sharing and communication including key stakeholders training.
They also want the remediation funds captured in the Petroleum Industry Bill (PIB) to be made readily accessible to impacted communities.
Participants further clamoured for key Niger Delta stakeholders including rights groups, to collaborate more and form a common front in environmental management.
They also agreed to the establishment of forums for Commissioners of Environment and Directors of Climate Change in the region, as well as the establishment of regional environment and/or climate change research centres.
Mr. Freeman Elohor, the founder and Centre Coordinator of ACCARD, said that climate change is real and will continue to pose a significant threat to life (both human and animals) and livelihood. He underlined the need to accelerate local people participation in climate change governance and solutions, including integrating their contributions to global climate dialogue including COP meetings.
Commissioner for Environment in Delta State, Mr. Chris Onogba, while assessing climate change impacts in the state, noted notable changes in the average weather conditions such as rainfall, temperature, humidity and other climate variables in coastal erosion and salt water intrusion in the state.
In its effort to addressing climate change, he added that the state established the Territorial Approach to Climate Change (TACC) programme, to build a climate resilient economy for the state.
He concluded by looking forward to a more productive and heathier collaboration with ACCARD, to achieving TACC objectives and reducing climate change vulnerability in the State.
Similarly, the Commissioner for Environment, Bayelsa State, Iselema Gbaranbiri, expressed his delight for ACCARD in championing the regional climate change cause, saying that Bayelsa is committed to upscaling its climate actions and readiness. He described climate change as a global phenomenon that requires local actions to avert catastrophe.
According to him, Bayelsa State is stepping up its climate change mitigation and biodiversity efforts and aligning it activities with the United Nations Ecosystem Restoration decades and readiness for REDD+ status. He concluded that his administration is seriously investigating oil and gas related pollution and also, holding polluters accountable.