Ahead of the World Environment Day (WED), the Nigerian Conservation Foundation (NCF) on Monday, May 28, 2018 said it was raising awareness on plastic waste pollution reduction to change the orientation of Nigerians.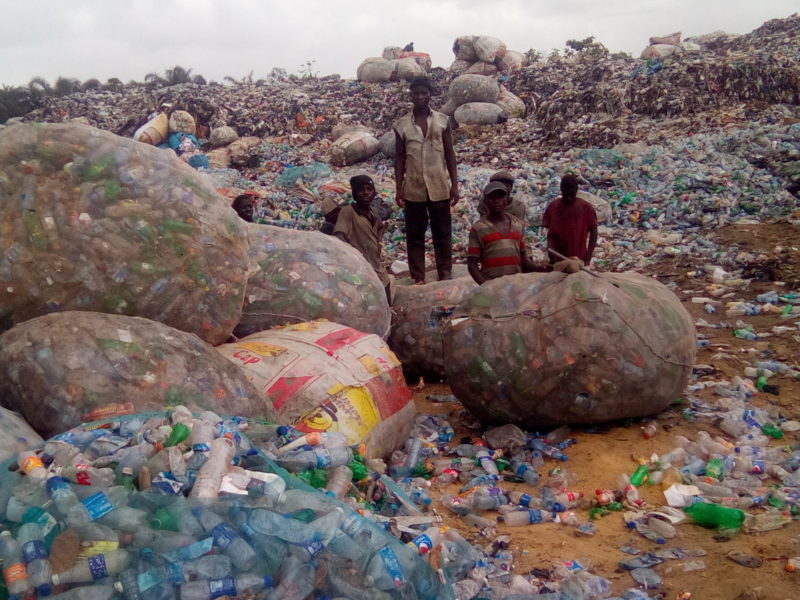 Dr Muhtari Aminu-Kano, the Director-General of the organisation, said in Lagos that the move was in commemoration of the 2018 WED with the theme: "Beat Plastic Pollution''.
"WED is an environmental awareness programme aimed at promoting environmental education, ingenuity, teamwork and general environmental friendliness among children and youths.
"WED is used to produce environmental literate students and youths who are willing and capable of taking positive environmental actions,'' he said in a statement.
Aminu-Kano observed that the event, over the years, has produced students and youths who were knowledgeable about their environment and had the right attitudes to situations with commitment.
He said they also had skills to work individually and collectively toward the solution of current problems and the prevention of new ones.
The NCF director-general said that plastic pollution involved the accumulation of plastic products in the environment that adversely affected wildlife, wildlife habitat and humans.
Aminu-Kano said the theme urged all stakeholders – producers and consumers as well as policy makers – to jointly explore sustainable alternatives.
He said they were also to urgently reduce the production and excessive use of single-use plastics polluting the oceans, damaging marine life and threatening human health.
He noted that the foundation had begun an advocacy to promote proper waste disposal in 17 communities and schools in Eti-Osa Local Government Area of Lagos State.
"In commemoration of the 2018 WED, NCF plans celebrating the event in form of an inter-school competition.
"There will be arts/crafts exhibition where students and groups will showcase art works/crafts made with plastics, thereby exposing their talents and creative instincts.
"Corporate organisations and Individuals are being solicited for sponsorship of this event,'' Aminu-Kano said.
The director-general said that a World Bank survey revealed that the generation of solid wastes was tied to population, income and urbanisation.
"Although official data indicates that Lagos currently generates 13,000 tonnes per day – a figure which many stakeholders consider to be grossly understated – projections for the coming decades suggest a percentage increase.
"The United Nations Environment Programme (UNEP) reports that 80 per cent of litters are plastics, which may constitute more of foreign materials in the sea than marine mammals by year 2050.
"Overtime, this may lead to the obliteration of sea life and will alter the ecosystem and human race negatively,'' Aminu-Kano said.
According to him, most plastic wastes came from improper disposal of refuse in drains as well as mismanagement of waste disposal due to inadequate infrastructure.
He called for all hands to be on deck to tackle the problem at the regional, national, and global levels.