In a reaction to claims by the National Biosafety Management Agency (NBMA), through its Director-General, Dr. Rufus Ebegba, that there is no iota of truth in the report that genetically modified (GM) rice is present in Nigeria, the Health of Mother Earth Foundation (HOMEF) has charged the agency to conduct tests to assure Nigerians there is no GM rice in the country. While trying to allay the fears of Nigerians, the DG added that GM rice has neither been imported nor released officially into the country.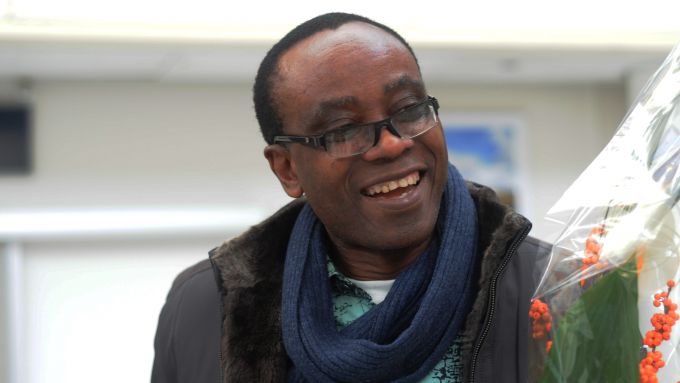 "The DG missed the point," says Nnimmo Bassey, Director of HOMEF, while reacting to the NBMA response on Thursday. "The clarification the agency should make is whether there is GM rice in Nigeria even if such were brought in illegally. It is also not enough to say that since there are no known commercially grown GM rice in the world and no legally released GM rice in Nigeria, or since there is a ban on the importation of rice, therefore there is no imported rice in Nigeria. That argument cannot stand. The job of NBMA is not only to approve that genetically modified organisms (GMOs) or to track only approved products. The Biosafety Agency has to oversee everything biosafety in Nigeria, illegal or not."
On whether GM rice has been commercially released anywhere in the world, HOMEF recalls that the LibertyLink variety 601 GM rice was tested for and found in the Nigerian market by Friends of the Earth Nigeria in 2006 as well as in 2007.
"I was part of the team that collected rice samples and we tested rice from Nigeria, Ghana, Sierra Leone and Cameroon," says Mariann Bassey Orovwuje, Food Sovereignty campaigner of Friends of the Earth Africa/International. "That illegal rice variety was approved for release in the USA in November 2006 after complaints of its contamination was raised around the world. Indeed, at that time, the illegal rice was pulled off the shelves in some countries in Europe. Unless, and until, tests are conducted the assurances are mere talks."
Gbadebo Vivour-Rhodes said, "The matter of GMO contamination of our foods cannot be waived off by hosting a press conference. NBMA should talk less and get to work on addressing fundamental deficiencies manifest in the regulatory system and ensuring that risky technologies are not allowed into Nigeria."
HOMEF and other concerned groups are concerned that regulatory agencies, such as NBMA and National Food and Drugs Administration Commission (NAFDAC), may use the cover of "non official release of GMOs" to avoid monitoring the markets and thus allowing illegal flooding of Nigerian markets with risky and unhealthy GMOs.
Bassey added: "If NBMA has the laboratories and capacities it prides itself to have, it should immediately audit all suspected food products in the Nigerian market, including those distributed to IDPs. Once suspicion is raised, it is results from laboratories that we want to hear about. The risk of contamination is always there and cannot be wished away.
"HOMEF reiterates its call for the urgent repeal or drastic review of the NBMA Act 2015 to assure Nigerians of protection of biodiversity and safety of its food systems. We also repeat our call for the withdrawal of permits hastily granted to Monsanto to conduct field trials of GM maize and to grow GM cotton in Zaria and neighbouring areas."