The National Space Research and Development Agency (NASRDA) has stressed the need for policy and planning on air quality to safeguard citizens from harmful effects of air pollutants.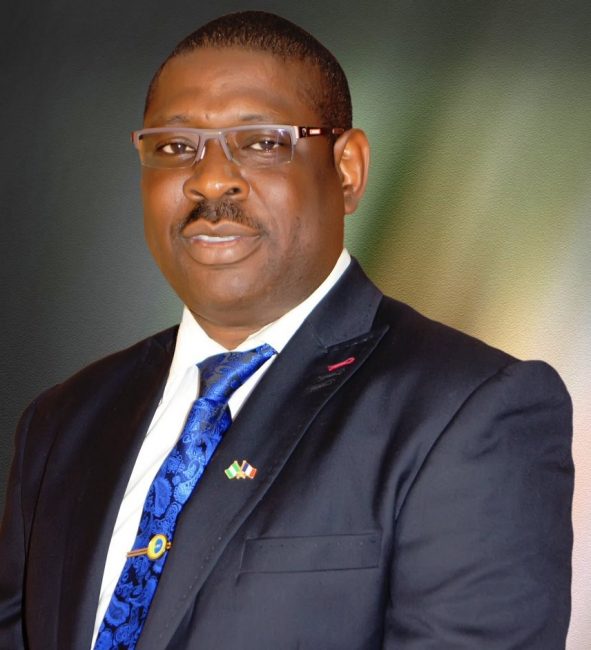 Prof. Babatunde Rabiu, the Director, Centre for Atmospheric Research (CAR) in Anyigba, Kogi State, one of the centres under NASRDA, told the News Agency of Nigeria (NAN) in Abuja on Saturday, March 10, 2018.
Rabiu said the country lacked reference information for appropriate air quality policy and planning.
He said that it was therefore imperative to create awareness on air quality intake by citizens for effective healthcare.
He said that, in Nigeria, explosive population growth and its attendant rural-to-urban migration, industrial expansions had led to excessive emission of wide range of air pollutants into the atmospheric environment.
"The rise in population in the West African sub-region has contributed to increase of anthropogenic emissions of air pollutants and has made the air unsafe,'' he said.
Anthropogenic emissions are the main sources of greenhouse gases resulting from human activities which include burning of fossil fuel and deforestation leading to higher carbon dioxide concentrations in the air.
Rabiu decried that the massive economic, population growth and urbanisation were expected to lead to a tripling of anthropogenic emissions in southern part of West Africa between 2000 and 2030.
He said that the emissions impact on human health, ecosystems, food security and the entire climate within the region was increasing at a very dangerous proportion.
The director said that some of the emissions into the atmospheric environment include Particulate Matters (PMs) from vehicle exhausts, Sulphur Dioxide (SO2), Nitroxide (NOx) and Carbon Monoxide (CO).
"NOx and SO2 are known to increase susceptibility to respiratory infections among children and elderly and also increase airway responsiveness in asthmatic individuals.
"CO is known to cause tissue hypoxia thereby reducing the blood capacity to transfer oxygen. (Hypoxia is the deficiency in the amount of oxygen reaching the tissues).
"In the long run, continuous exposures to these air pollutant concentrations lead to respiratory and cardiovascular morbidity, and eventually, increased mortality rate."
Rabiu said the centre was therefore preparing to hold air quality workshop on sustainable research capacity to sensitise the populace on its importance to human development.
He said that because of the lack of appropriate air quality policy and planning, it was necessary to engage in sensitisation through the workshop.
"The first National Air Quality Workshop aims at analysing the present air quality scenario in Nigeria by bringing together researchers and policymakers from all professional cadres working on different aspects of Air Quality issues.
"Gathering expertise from a wide spectrum of interest, CAR hopes to chart a sustainable National Air Quality Observation Network.
"The centre is doing this by ensuring sustainable research capacity in the field of air quality monitoring and health impact assessment, providing capacity building for personnel in the field of air quality management.
"It will also develop an effective information flow between empirical results and the general populace," he said.
The workshop is expected to hold from March 13 to March 16 with the theme as "Air Quality Research and Sustainable Development: The Nexus, Prospects and Challenges".
The workshop will address sub-themes which include Atmospheric Aerosol Monitoring and Chemical Characterisation, and Air Pollution: Observational Techniques, Modeling and National Air Quality Index.
Other sub-themes are Nuclear Analytical and Wet Chemistry Techniques in air Quality Studies and Air quality: Legislation and Advocacy, among other topics.
By Ijeoma Ndubisi