The National Space Research and Development Agency (NASRDA) said it had concluded discussion with Landmark University, Omu-Aran in Kwara State, for the successful launch of a second nanosatellite, code-named EDUSAT-2.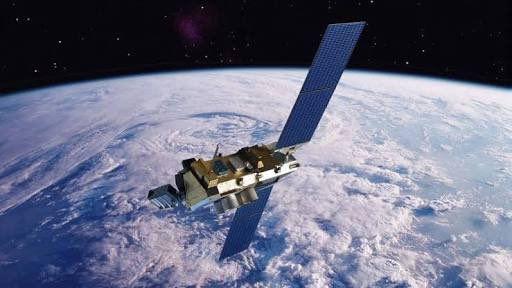 Mr Felix Ale, the Head of Media and Corporate Communications of the agency, disclosed this in a statement on Friday, June 1, 2018 in Abuja.
Prof. Seidu Mohammed, the Director-General of the Space Agency, made this remark when the management team of the university visited NASDRA's headquarters in Abuja.
Mohammed said that the collaboration was being pursued as a result of the genuine interest and commitment of the management of the university to existing memorandum of understanding between the agency and the university.
According to him, the proposed project is in fulfilment of its mandate which includes development of satellites, provision of necessary technology and information for universities to develop capabilities in satellite technology.
He said that the nanosatellite would lay emphasis on agricultural development.
He said the satellite would have an infrared camera feature to detect diseased crops to monitor large agricultural areas to understand crop characteristics and for other agricultural purposes.
He also reaffirmed the commitment of the agency to consolidate on the government's economic growth plan through the development of satellite technology.
The D-G, however, called on experts from both institutions to bring on their expertise toward the effective implementation of the project.
Prof. Adeniyi Olayanju, the Vice Chancellor of Landmark University said the launch of the satellite would be a major breakthrough for research and educational development in the country.
"Landmark University is agriculture based and indeed very desirous to develop technologies that will improve the sector in Nigeria.''
"Agricultural technology cannot be achieved without developing engineering that can promote mechanised and automated technology for it," he said.
The VC said using facilities in the space agency would aid the development of agricultural technology.
The News Agency of Nigeria (NAN) reports that the agency's first nanosatellite was launched in May 2017.
By Ijeoma Olorunfemi