Members of Ikot Ebon Community in Itu Local Government Area (LGA) of Akwa Ibom State have expressed divergent views over plans by the Federal Government to build a 1200MW nuclear power plant close to their neighbourhood.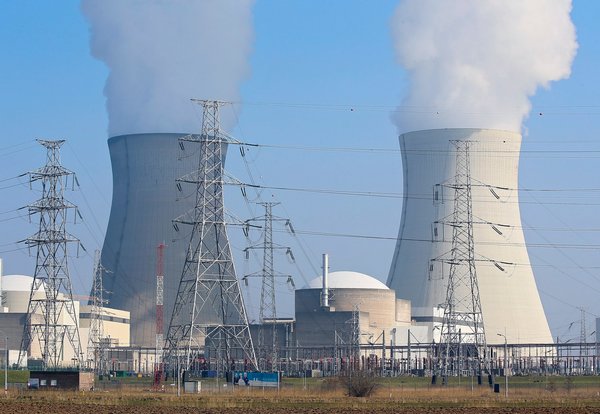 The news apparently came as a shock to some members of the community who claimed not to be aware of such a proposal when officials of the Environmental Right Action/Friends of the Earth Nigeria (ERA/FoEN) visited the community recently with local journalists as well as their foreign counterpart from the Finnish Foundation for Media and Development (Vikes) to inform them of the dangers inherent in the project.
Obviously uncertain of the prospects of the proposed development, a youth group member, Aniefiok Anyang, said, "I think I have little knowledge of the nuclear power plant and its danger to communities and necessary measures government should be put in place before such project can come to stay. I think it is a welcome idea, but I did not know there are plans on going to build it in our community."
Another youth in the community, William Etim, who said he heard it on national news, condemned it noting that, although it's a welcome development, it however will not be accepted by the people because of the danger involve.
Etim explained that his findings reviewed that the energy plant would be located at 10 km away from the community which he feared could cover the whole community land.
In his words, "I heard it on national news that the Minister of Science and Technology during former President Jonathan's administration, and I went and did my findings from professionals at the University of Uyo to know the dangers and benefits of the project and found out it will be good because it will provide employment for the populace but the problem is that we Africans don't have maintenance culture.
"And again the proposed plant will have to be 10 km away from the community; does it mean that the whole community will be taken away for this project? We are practicing a government that does not listen to the people, the next thing they will say will be that they brought development to the community and we rejected it.
"Fine, it is a good development but it is not all development that we should accept because we lack maintenance culture. Speaking on behalf of my community, we are happy that you have come to give us that support and we are ready to cooperate with you."
On his part, the Secretary to the Council, Okon Akpan, said, "We have not been informed by the government that our community will be the site for the nuclear power plant you just revealed to us. What we are going to do is come together as a community and decide on what to do when we are approached. And we believe that you will come back and enlighten us more on steps to take."
It will be recalled that the Federal Government last year unfolded plans to engage Rosatom, a Russian firm, to build 1200MW reactors in Itu LGA. The plan received knocks from NGOs and communities across the state.
According to the media, the Nigerian Atomic Energy Commission (NAEC) entered into an agreement with Rosatom to design, construct, operate and commission the nation's first nuclear facility in 2025 to produce 1200MW of electricity with plan to increase installed capacity to four nuclear plants producing a total capacity of 4, 800MW by 2035.
By Tina Todo, Calabar