The Minister of Water Resources, Suleiman Adamu, has told the Federal High Court in Lagos to "grant the Ministry more time within which to compile and furnish Socio-Economic Rights and Accountability Project (SERAP) with information on the spending on water, and locations of specific projects, in view of the high volume of the information involved."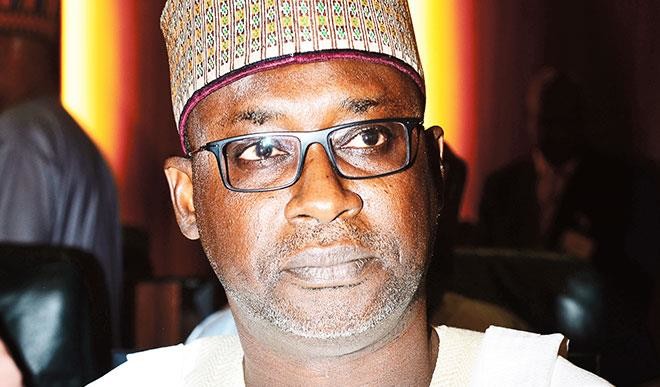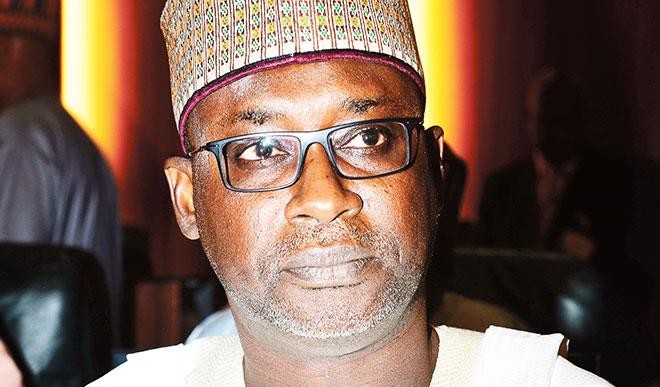 Mr Adamu said, "It is not true that millions of Nigerians are drinking water from contaminated sources. It is not the duties of the Ministry of Water Resources alone to provide drinking water for the citizens."
The Ministry of Water Resources stated this in court in its reply to the Freedom of Information suit number FHC/L/CS/632/18 filed in April by SERAP requesting Mr Adamu and the Minister of Agriculture and Rural Development, Mr. Audu Ogbeh, to "explain why millions of Nigerians have to resort to drinking water from contaminated sources with deadly health consequences, despite the authorities claiming to have spent trillions of naira of budgetary allocations on the sector since 1999."
However, while Mr Adamu has promised to render account on spending on water projects and is now asking the court for more time to do so, Mr Ogbeh has reportedly failed, refused and/or neglected to respond to SERAP's request and has not filed any paper in court to counter the suit filed by the organisation.
But Mr Adamu, through a counter-affidavit dated September 7, 2018 and sworn to by Kwushue Abolaji, Legal Officer at the Ministry of Water Resources, said: "The delay in furnishing SERAP with the requested information is not deliberate. The information will soon be ready, and it will be forwarded to SERAP without further delay. We humbly urge the court to grant us more time within which to do this."
The Written Address signed by M.C. Mbam, Counsel to Mr Adamu, reads in part: "The Ministry of Water Resources did not refuse or decline to furnish SERAP with the requested information but was only unable to furnish it within the stipulated timeframe. We have already agreed in a letter dated 12 March 2018 to provide the information."
"The inability of the Ministry of Water Resources to furnish the information is not deliberate rather it was because of the enormity of the materials required which could not be collated easily because more than one department is involved. Under the rules of this court, the judge may as often as he deems fit and either before or after the expiration of the time appointed by the rules extend or adjourn the time for doing any act or taking any proceedings."
"The Ministry is still compiling the information and has written to various departments to provide the information for onward transmission to SERAP. We need more time to compile and transmit the requested information to SERAP. It will not be in the interest of justice to grant SERAP's reliefs."
It will be recalled that Justice Shagari had in June granted the order for leave following the hearing of an argument in court on exparte motion by SERAP counsel Ms Bamisope Adeyanju.
Before the suit was filed, Mr Adamu had agreed in a letter to "publish details of spending and locations of projects on water and sanitation for periods covering 2010-2016, as well as details of allocations to the 36 states of the federation."
Mr Adamu, in a letter with reference number FMWR/LU/S/374/I, and dated March 12, 2018 and signed by P.C. Mbam, Acting Director (Legal) of the Federal Ministry of Water Resources, said: "We will work hard to provide SERAP with the details of spending, and the information requested as they relate specifically to Water and Sanitation projects from 2010 to 2016."
Mr Adamu also said: "The Federal Ministry of Water Resources was demerged from the Federal Ministry of Agriculture and Rural Development in 2010. A copy of your letter will be forwarded to the Federal Ministry of Agriculture and Rural Development for action on the other years before 2010. For emphasis sake, we advise that SERAP should send aseparate request directly to the Federal Ministry of Agriculture and Rural Development for the period (1999-2010) outside the purview of the Federal Ministry of Water Resources' projects."
SERAP also then welcomed "the firm commitment by Mr Adamu to explain to Nigerians what exactly have happened to trillions of naira budgeted for water and sanitation across the country between 2010 and 2016. Mr Adamu's commitment is refreshing, especially coming at a time many public institutions and ministries such as the Nigerian National Petroleum Corporation (NNPC) are rejecting public requests for information and making information on the spending our commonwealth harder to access."
SERAP said it would now file a reply on points of law in court to the counter-affidavit filed by Mr Adamu. The organisation criticised Mr Ogbeh for so far failing to respond to its FOI request or reply to its suit.
SERAP in its FOI request dated March 2, 2018 claimed that "many toilets in public offices are out of order because of lack of water while millions of Nigerians remain desperate for water in their homes, often resorting to contaminated sources and drilling their own boreholes that can become easily mixed with sewage, with negative environmental impacts, and devastating for people's health."
SERAP's FOI request reads in part: "We are concerned that millions of Nigerians do not have access to clean and potable water and adequate sanitation. There is no water to show for the huge budgetary allocations and purported spending and investment in the sector since the return of democracy in 1999. Successive governments have failed to improve affordability of water for millions of low-income Nigerians, thereby denying them access to water.
"Contractors handling water projects are reportedly engaging in schemes like the deliberate use of substandard pipes, among others, to make profit, leading to loss of water. This dearth of water also affects sanitation. The large number of broken down water facilities across the country has hindered effective water supply to the citizens.
"We urge you to use your leadership position to provide within 14 days of the receipt and/or publication of this letter detailed information on the spending on specific water and sanitation projects and their locations carried out by the Ministry of Water Resources and Rural Development for the following years: 1999, 2000, 2001, 2002, 2003, 2004, 2005, 2006, 2007, 2008, 2009, 2010, 2011, 2012, 2013, 2014, 2015, and 2016 (1999-2016); as well as details of allocations to the 36 states of the federation."