The entry into force of the Minamata Convention on Mercury on Wednesday, August 16, 2017 establishes the first new multilateral environmental agreement in over a decade, according to the Zero Mercury Working Group and SRADev Nigeria.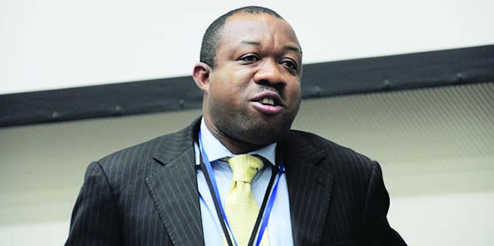 The groups, who claim that they had been calling for a legally binding treaty for over a decade, have welcomed the new protocol.
"While there are alternatives to mercury, there are no alternatives to global cooperation," says Michael Bender, coordinator of the Zero Mercury Working Group.
"Mercury respects no boundaries and exposes people everywhere," notes Leslie Adogame, Executive Director of SRADev Nigeria. "Only a global pact can curtail this dangerous neurotoxin."
In October 2013, the convention text was adopted and signed by 128 countries, but would not take legal effect until at least 50 countries had ratified it formally. The milestone was reached in May, 2017, and the convention eventually entered into force on August 16.
"We are now on the right track line," states Elena Lymberidi-Settimo, Project Manager, European Environmental Bureau and ZMWG Co-coordinator. "Over time, the Convention is expected to provide the necessary technical and financial resources to reduce exposure risks worldwide. Governments must therefore move swiftly towards efficient implementation of the Treaty's provisions."
Seventy-four countries have so far ratified the Convention – excluding Nigeria.
"On one hand we are elated that the global Convention has finally come to effect but, on the other hand, we feel disappointed that Nigeria is seating on the fence. Ratification is about 'acceptance' and commitment to the Convention," laments Adogame.
He adds: "For us who have been promoting national action since the inception of the process, it is really a shame that Nigeria is not joining the League of Nations to COP1 as a 'Party' to the Convention, rather as an 'Observer'. It is unacceptable that while many African countries 'blazed the trail' to ratify, we simply lagged behind after four years of signing the Convention in 2013, whereas the Federal Executive Council (FEC) gave its approval as far back as April, 2017. The implication is that Nigeria will not be able to derive technical and financial support it could otherwise gain."
The aim of the Convention is "to protect the human health and the environment" from mercury releases.
The treaty holds critical obligations for Parties to ban new primary mercury mines while phasing out existing ones and also includes a ban on many common products and processes using mercury, measures to control releases, and a requirement for national plans to reduce mercury in artisanal and small-scale gold mining. In addition, it seeks to reduce trade, promote sound storage of mercury and its disposal, address contaminated sites and reduce exposure from this dangerous neurotoxin.
The First Conference of the Parties (COP1) will take place from September 24 to 29, 2017 in Geneva, Switzerland. Over 1,000 delegates and around 50 ministers are expected to assemble in Geneva to celebrate and lay the groundwork for the treaty's overall effectiveness.
The Conference will culminate in a High-Level Segment (on September 28 and 29, 2017) hosted by the President of Switzerland, entitled "Make Mercury History", to celebrate the commitment of the international community to the Minamata Convention. It will be preceded on Saturday 23 and Sunday 24 September by preparatory meetings, including regional and Bureau meetings.
The Minamata Convention joins three other UN conventions seeking to reduce impacts from chemicals and waste – the Basel, Rotterdam and Stockholm Conventions.