Hurricane Michael made landfall near Mexico Beach, Florida, USA in the afternoon of Wednesday, October 10, 2018 as a Category-4 storm, with "catastrophic" winds reaching 155 mph, according to the National Hurricane Centre.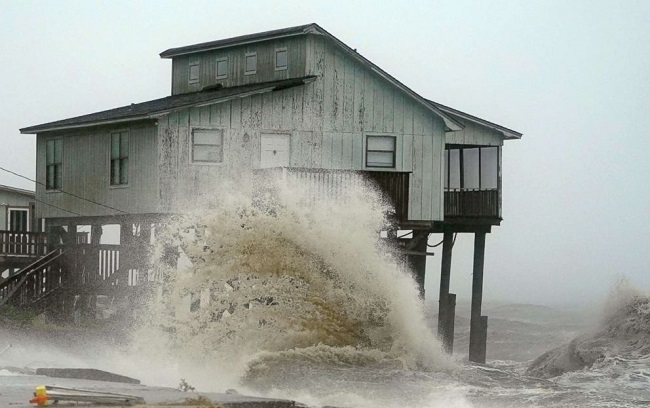 The Associated Press reports that the storm made landfall between Panama City and St. Vincent Island, and some Panama City Beach buildings were torn apart by the devastating winds.
U.S. Federal Emergency Management Agency Administrator, Brock Long, called the powerful storm "a hurricane of the worst kind."
Earlier Wednesday, meteorologist Dennis Feltgen wrote on Facebook that there is no record of a Category-4 hurricane ever hitting the area and urged people to find a safe place.
"We are in new territory with now Category-4 Hurricane Michael and its 130 mph sustained winds," he wrote. "The historical record, going back to 1851, finds no Category 4 hurricane ever hitting the Florida Panhandle. Bay County (Panama City) likely to be ground zero for landfall later this afternoon."
Weather indicators were reported to be clocking maximum sustained winds of 145 mph. Florida Gov. Rick Scott wrote Wednesday: "If you chose to stay in an evacuation zone, you must SEEK REFUGE IMMEDIATELY."