The significance of Africa's access to, and utilisation of Earth Observation (EO) data and information to policy and decision making has been stressed.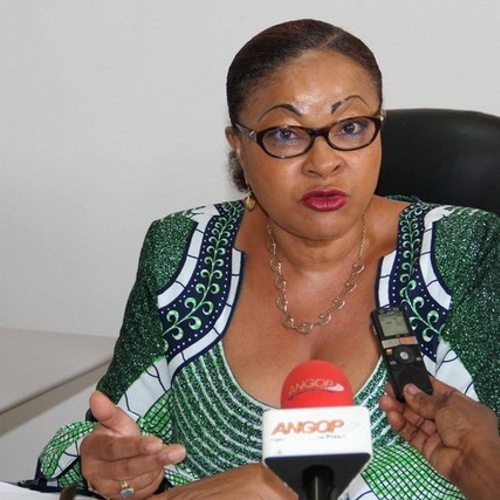 Commissioner for Rural Economy and Agriculture of the African Union Commission (AUC), Mrs. Josefa Leonel Correia Sacko, who made the submission at the opening of the Second Monitoring for Environment and Security in Africa (MESA) on Monday, April 24, 2017 in Dakar, Senegal added that the utilisation of EO data to development planning, sustainable management of environmental and natural resources, and social economic development cannot be overemphasised. The forum has "From Earth Observation to Policy Development and Implementation" as its theme.
She further said, "To reach our African destiny of a prosperous, peaceful, and integrated Africa by 2063, Africa needs concerted effort and determination."
Also speaking, Abdoulaye Balde, Minister of the Environment and Sustainable Development of Senegal, stated: "Initiatives such as the MESA Programme have strengthened the capacities of many Senegalese institutions, including the Ecological Monitoring Centre (CSE), facilitating the development of specialised expertise in the exploitation and use of spatial information to: decision-making in the field of environmental monitoring and management of natural resources; understanding and mitigation of the effects of climate variability on ecosystems and populations; the provision of relevant and localised information to policy makers, scientists, the private sector and general public."
The 2nd MESA Forum is organised by the AUC in collaboration with the Economic Community of West African States (ECOWAS), and the Government of the Republic of Senegal. Over 200 international delegates composed of decision and policy makers, planners, earth observation data users and experts from 49 beneficiary countries of MESA Project, other stakeholders and partner institutions are participating in the Forum. The European Union is providing financial support to the MESA Project.
The event runs from 24 to 28 April 2017. Delegates are expected to share their experiences on how Earth Observation through the MESA Project supported African Governments, institutions, Regional Economic Communities, and communities in policy development, policy decisions and policy implementations at national, regional and continental scales in Africa. Testimonies and stories of success of users of MESA data and information will be shared both through plenary and exhibitions. The youth are also taking part in the Forum.