Stakeholders on Thursday, May 28, 2020 called for collective actions toward ending the misconceptions about menstruation by women in the country.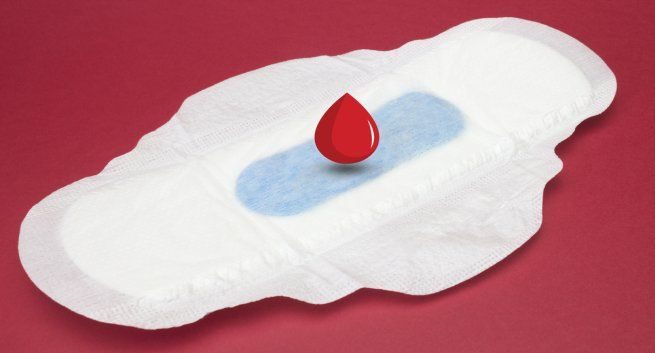 The stakeholders spoken as Nigeria joined the world to commemorate the year's World Menstrual Hygiene Day.
Dr Ebele Okeke, the Water, Sanitation and Hygiene Ambassador, in a statement said there should be joint effort at ensuring women had access to menstrual hygiene facilities even during the COVID-19.
May 28 was set aside to help break the silence and create awareness on good menstrual hygiene management in enabling women reached their full potential.
This year's theme, "It's Time for Action", highlights the urgency for the collective work needed to change the negative social norms surrounding menstruation.
It is also to speed up progress toward empowering women and girls to unlock their educational and economic opportunities.
"Over 800 million women and girls menstruate every day, yet across the globe they face barriers to properly managing their periods.
"The social stigma and taboos surrounding menstruation often prevent women and girls from attending work and school, especially in the case of current COVID-19 pandemic, access to menstrual collection materials.
"In Nigeria, about 47.3 per cent of the physically challenged and marginalised women and adolescent girls consider sanitary pads expensive for them to buy," she said.
According to Okeke, this has led to the adoption of improvised materials like old wrappers and toilet rolls to manage menstruation.
Okeke said that menstruation was a human rights issue which needed increased public awareness and education at the grassroots level.
He said increased awareness would also improve the knowledge of individuals on myths and norms that segregate women during their menstrual periods.
"Menstrual Hygiene Management (MHM) should also be prioritised to ensure women and adolescent girls manage their menstruation periods effectively for improved productivity," he said.
The ambassador however called on private sector to partner to make sanitary pads more affordable and accessible to menstruating women, especially during this period of COVID-19 pandemic.
On her part, Dr Elizabeth Jeiyol, the National Coordinator, Water Supply and Sanitation Collaborative Council (WSSCC), said her organisation considered girls' ability to manage their monthly menstruation important.
She said it should be done with dignity and safety as an integral part of their human rights.
She said such rights included rights to safe and adequate water, sanitation, health, education, decent conditions of work, shelter and wellbeing.
Jeiyol said that the organisation's approach to Menstrual Health and Hygiene Management (MHHM) combines policy changed at national and sub-national levels with trainings to create a cadre of skilled practitioners.
She said that such facilities adapted for MHHM innovations on management and disposal and action research to fill evidence gaped and influenced more holistic and sensitive global action.
The national coordinator said the partnership with the Federal Ministry of Women Affairs was toward the institutionalisation and development of the MHHM National Action Plan in Nigeria.
"Finally, let us take action to change negative social norms and practices to catalyze progress on Menstrual Hygiene Education; and to ensure every woman and girl has access to menstrual hygiene products.
"We need more action from governments, funders, UN agencies and the private sector because together we can end period stigma.
"Together we can make sure all girls are educated about menstruation. Together we can ensure all women and girls have access to hygiene products.''
By Tosin Kolade