The National Environmental Standards and Regulation Enforcement Agency (NESREA) on Friday, June 21, 2019 urged manufacturers to carefully manage their waste and electronic gadgets to prevent environmental degradation.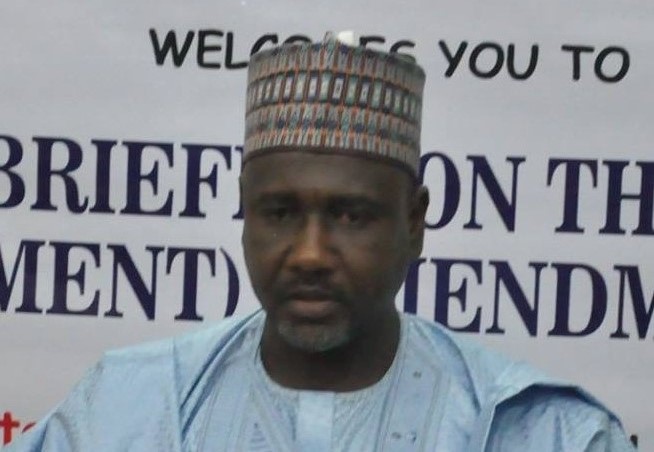 Prof. Aliyu Jauro, the Director-General of NESREA, gave the advice at an Interactive Forum with members of Manufacturers Association of Nigeria (MAN) in Lagos.
Represented by Mrs Miranda Amachree, Director, Inspection and Enforcement, NESREA, Jauro noted that industrial activities of MAN had greatly contributed to the economic development of the country.
The Director-General said that proper waste management by companies could curtail the problem of arbitrary disposal of toxic wastes and pollution in the country.
He said available records showed that environmental pollution was as result of some unethical practices of the manufacturers, through the release of gadgets and effluents into the environment.
According to him, due to the hazardous nature of chemicals from industrial activities, the need for companies to go the extra mile to manage them is pertinent.
"Many of the gadgets contain heavy metals such as calcium, mercury, with time, these metals percolate into the soil, posing danger to the environment.
"Many of these elements, which cannot decay, find their ways into water body and permeate into the ground water source.
"The effect can be grave when the water is used for either cooking or drinking.
"Heavy metals are really hazardous to human health as they can damage the kidney and are also cancerous.
"We realise the challenges faced by the manufacturers on regulation, multiple taxation and enforcement among others but solutions to the challenges do not rely on NESREA alone.
"It requires collective collaboration with other government agencies and stakeholders in the industry," he said.
Jauro assured MAN of continuous partnership and readiness of NESREA to render technical advice, when necessary.
Earlier, Mr Segun Ajay-Kadir, the Director- General of MAN, said the forum was aimed at fostering cordial relationship between members of MAN and NESREA.
Ajayi-Kadir said, "We, therefore, look forward to more understanding of the functions and the current initiatives of NESREA to enhance compliance with regulatory standards and key into policies of government.
"This will ultimately improve the ease of doing business in Nigeria and safeguard our environment."
Also speaking, Mr Demeji Shoji, Vice- Chairman, Chemical and Pharmaceutical Sectoral Group of MAN, lamented that the environmental challenges faced by manufacturer's results to additional cost of production.
Shoji said that the challenges necessitated the interaction with the management of NESREA responsible for some of the issues.
"Today in Nigeria, manufacturers in the industry are constantly faced with environmental challenges bothering on regulations, obtaining permits, overregulation and multiplication of functions by government agencies.
"Without the alignment of the functions of government agencies, manufacturers will be burdened with additional cost of production which will continue to make products manufactured in Nigeria uncompetitive in the international market," he said.
By Lilian Okoro and Rukayat Moisemhe