Malaysia on Tuesday, April 30, 2019 incinerated almost four tonnes of raw ivory and ivory products as part of its efforts to fight against illegal wildlife trade.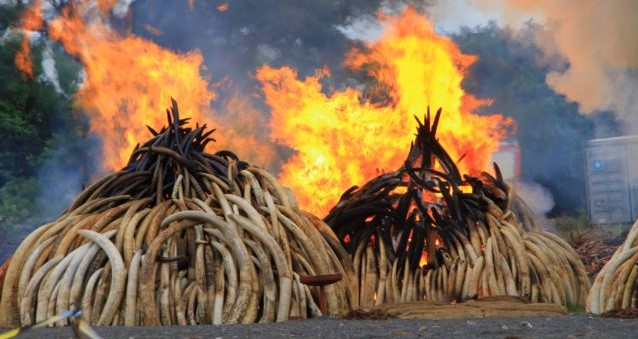 The Convention on International Trade in Endangered Species of Wild Fauna and Flora (CITES) said this.
The ivory, seized in operations between 2011 and 2017, was worth an estimated 13.2 million ringgit ($3.2 million) and was destroyed as part of Malaysia's obligations under the CITES.
Among the items shown to the media were whole tusks which had been sawed into pieces.
Also shown were partial and finished items such as beads, figurines and wristbands which were removed from sealed barrels where they had been kept after being seized by the authorities.
Minister of Water, Land and Natural Resources Xavier Jeyakumar who briefed newsmen on the operation said the ivory had been destroyed according to regulations and this had been done in an accountable manner.
"This method of destruction is to ensure that the ivory will not be able to find its way into the black market,'' Jeyakumar said.
He said that most of the ivory was smuggled from Africa through Malaysia for markets in third countries.
He urged the public to play a greater role in supporting the government's efforts in combating wildlife trade and in raising awareness.