Nigeria Country Director, United Nations Development Programme (UNDP), Dr Pa Lamin Beyai, has said that the uniqueness of the Global Environment Facility's (GEF) Small Grants Programme (SGP) lies in its decentralised grants awards decision-making which is based on strategic direction by a voluntary National Steering Committee (NSC) in each participating country.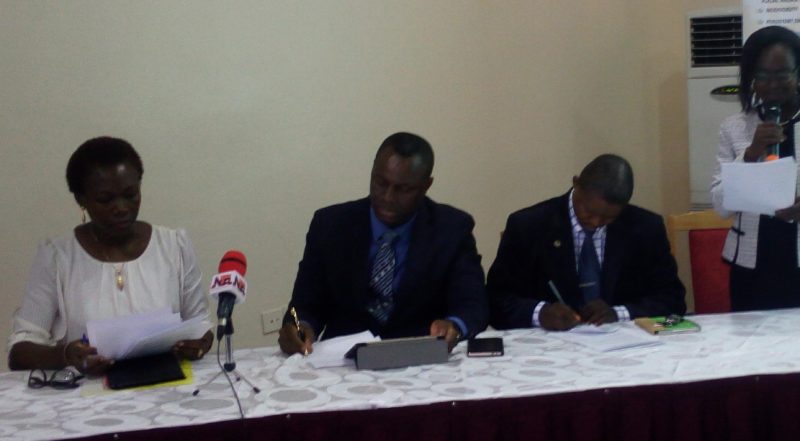 Dr Beyai made the submission in Abuja on Wednesday, 23 November 2016, at a ceremony to appreciate and inaugurate old and new NSC member of the GEF-SGP.
"The strength of the GEF-SGP depends on the effort of the NSC members," he said. "I therefore look forward to a very outstanding support of every member of the NSC to take SGP yet to higher levels of achievements."
He pointed out that even though the grant amount is small compared to the country's size as well as her environmental challenges, "yet the benefits of Nigeria participating in UNDP GEF-SGP are worthy of note."
He listed these to include:
Participation of local, poor, marginalised communities in GEF for environmental benefits and livelihood enhancement,
Utilisation of GEF opportunities for maximum impact on the citizens,
To enhance UNDP Country Programme from the grassroots,
Unique, transparent delivery mechanism, and
Opportunities for resource mobilisation from remote donors.
According to him, about 116 projects have so far been supported in Nigeria, adding that close to 10 organisational and individual awards have been recorded as thousands of community dwellers have benefited as well as taken active part in project design and implementation.
Beyai said: "One major outcome of this is project sustainability because the communities took ownership of these projects. In relation to the UNDP Country Office, SGP complements UNDP national policy support programmes with the community initiatives that support advocacy and campaigns to feed into national policy development processes.
"Based on the global practice of GEF-SGP, the operational structure involves the set up of an NSC and the National Coordinator who works with the support and within the framework of each UNDP Country Office."
While the GEF-SGP started in 1992, Nigeria was admitted into the programme in 2006. Three years later, a National Coordinator was engaged to manage the programme.
The National Coordinator, Mrs Ibironke Olabamise, described the GEF-SGP as the third component of the GEF which provides grants to poor and marginalised communities through national non-govenmental organisations and community-based organisations (NGOs/CBOs) to implement local environmental initiatives that also enhance their livelihood while achieving global environmental benefits.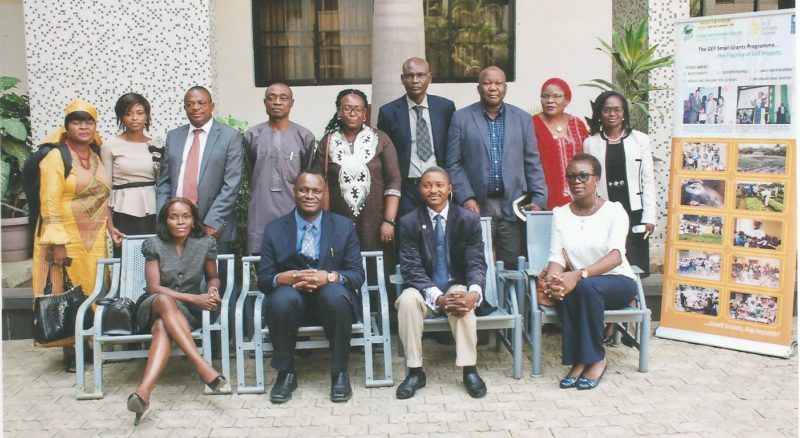 She said: "The NSC, chaired by the UNDP Resident Representative, is the highest national organ of the SGP operational structure. It provides strategic direction as well as professional support to the programme in accordance with the Country Programme Strategy an in line with the global best practices of the GEF-SGP.
"The members of the NSC are composed of institutional representatives of some of the GEF implementing partners and also individuals who have distinguished themselves in their areas of expertise and have been seen to be contributing to national development and who are willing to deploy their expertise and experience for the achievement of national and global goals of the GEF-SGP."
Director and GEF Operational Focal Point (OFP) in the Federal Ministry of Environment, Amos Tanko Ibrahim, said the office is impressed with NGOs/CBOs relationship with the ministry and GEF-SGP, which he referred to as "GEF's heart and our ministry's heart too as environmental benefits are watered down through to our poor and marginalised communities."
Ibrahim, who was represented by Kusimo David of the Department of Planning, Research & Statistics, GEF Desk Office, added: "Our national priorities and environmental agenda have been aligned with the visions of GEF around its thematic operational areas meant to enhance livelihood.
"We appreciate your efforts and wish to state our commitment to continue to support your programmes and activities in order to achieve the envisioned sustainable environment in tandem with the ideals of sustainable development. Our vision is Small Grants Programme with investment opportunities embedded to ensure job creation and the empowerment of our people at all levels of development in line with the present government's economic diversification."
Members of the new NSC include: Betty Abah, Yinka Agidee, Esther Agbarakwe, Amos Abu, Elizabeth Olofin, Huzi Mshelia, Angela Odah, Festus Eguaoje, Prof. Olukayode Oladipo, Michael Simire, Aisha Bello Mustapha and Odigha Odigha.
Established in 1992, the year of the Rio Summit, the GEF-SGP is the third component of GEF, which is the financial mechanism that provides funds for countries to address global environmental issues and also the largest funder of environmental projects. The GEF-SGP is said to embody the very essence of sustainable development by "thinking globally, acting locally". By providing financial and technical support to projects that conserve and restore the environment while enhancing people's well-being and livelihoods, SGP demonstrates that community action can maintain the balance between human needs and environmental imperatives.
According to Beyai, the SGP recognises that environmental degradation such as the destruction of ecosystems and the species that depend upon them, increasing levels of carbon dioxide and other greenhouse gases in the atmosphere, pollution of international waters, land degradation and the spread of persistent organic pollutants are life-threatening challenges that endanger humanity.
"However, poor and vulnerable communities – SGP's primary stakeholders – are most at risk because they depend on access to natural resources for their livelihoods and often live in fragile ecosystems," he stated, adding:
"The programme supports activities of NGOs and CBOs in developing countries by providing grants of up to $50,000 directly to local communities including indigenous people, CBOs and other non-governmental groups for projects in Biodiversity, Climate Change Mitigation and Adaptation, Land Degradation and Sustainable Forest Management, International Waters and Chemicals.
"At present, 130 countries participate in SGP having ratified the Conventions on Biological Diversity (CBD) and Climate Change (UNFCCC). There are 84 country offices, two regional offices, and two sub-regional offices with day-to-day management by SGP National Coordinators.
"The current overall SGP project portfolio comprises 60% biodiversity, 20% climate change, 6% international waters, and 14% multi-focus. To date, the GEF-SGP has invested $450 million and leveraged similar levels of co-financing supporting over 14,500 community-based projects in over 125 countries. The maximum grant amount per project is $50,000, but averages around $20,000. Grants are channeled directly to CBOs and NGOs."