Stakeholders in the maize sector have lauded Bayer Nigeria, a global company, on agricultural agro chemicals for its effort towards addressing the issue of weed and armyworm in the country.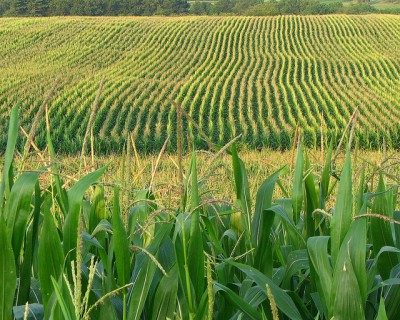 They spoke in separate interviews with the News Agency of Nigeria (NAN) at the Maize Conference organised by Bayer Nigeria, in partnership with the Federal Ministry of Agriculture in Abuja on Wednesday, March 28, 2018.
Dr Musa Mahadi, Head of Agronomy Department, Ahmadu Bello University, Zaria, who said that the conference was timely, stated that it was an opportunity to address some of the challenges limiting massive maize production.
"We are here to be part of the maiden conference by Bayer Nigeria that has produced several chemicals even pharmaceutical.
"They are now into production of agro allied chemicals, especially to control weed, of course, in Nigeria and globally.
"One of the major challenges facing farmers is weed. Weed has caused drastic yield reduction because they compete with our crops for growth resources.
"It becomes very necessary for us to control weed and Bayer has come up with several herbicides, which were found to be promising in terms of controlling this weed.
"They are organising this stakeholders meeting for various persons, companies, academia to share ideas and for us to look at ways to proffer solution to improve weed control using this herbicide.
"Few of the farmers have actually testified from their experience of using this product and they have applauded the company for producing this promising herbicide because of its efficiency in weed control.
"We are encouraging farmers to use this product to boost production and income. And not to spend so much on manual hoeing," he stated.
Alhaji Bello Futua, President, Maize Association of Nigeria (MAAN), said that the product would benefit their farmers more, stating the association's commitment to work with the company to achieve desired goal.
He added that the association's technical committee was present at the conference to ensure that the knowledge and information gathered would be passed to farmers at the state, local and ward levels.
Funtua assured Nigerians of bumper harvest in maize production by its members through collaboration, and as such thanked the company to have their members fully involved and participated in the process.
Pastor Tunji Adenola, Chairman, Board of Trustees, MAAN, hoped that the herbicides would be superior to those available in the market and cheaper for their farmers to procure.
By Philomina Attah