Nigeria's first Professor of Geography, Prof. Akin Mabogunje, says proactive measures are urgently needed to mitigate the effect of climate change in the country.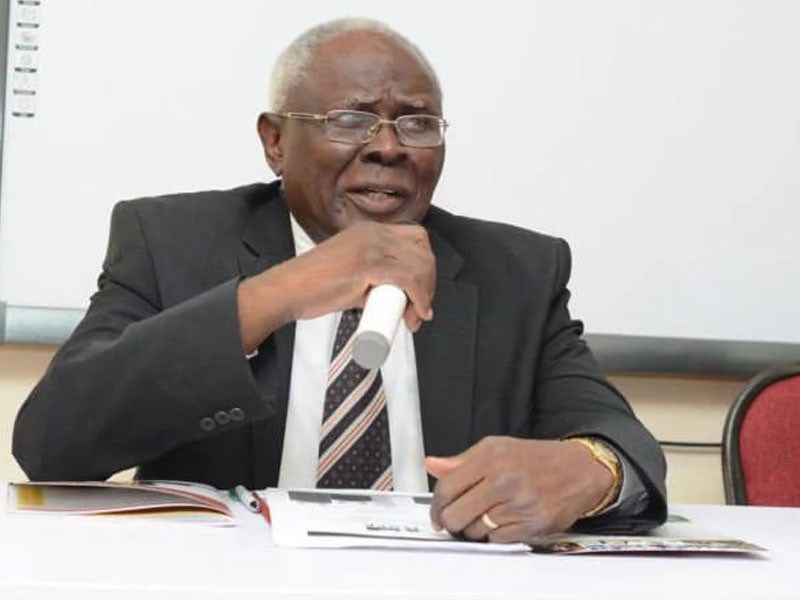 Mabogunje said this in an interview with News Agency of Nigeria (NAN) in Ibadan, Oyo State, on Wednesday, February 28, 2018.
He said this while reacting to the warnings by the Nigerian Meteorological Agency (NiMET) on the harmattan and heat currently experienced across the country.
"Much of what has changed in the climate area is due to what human beings have done in the last 50 to 70 years because development has been so rapid. We are using things we shouldn't use such as hydrocarbon.
"Then, we didn't know what impact they were having, not only on the ozone layer, which is above us, but also on the whole weather situation.
"Now, our knowledge has improved, we know a lot about the coal we were burning, said Mabogunje, the first African to be awarded the Vautrin LudPrize for Geography.
The professor, however, noted that it was not every country that was guilty of carbon emission.
"We in Nigeria are contributing to carbon emission because in the oil-producing areas, we are still flaring gas, unlike the developed countries where the contribution has to do with industrialisation,'' he said.
He said that the consequences of carbon emission were not limited to the location where it was generated but they cut across the entire world.
"Some of the consequences have to do with delay in the arrival of certain weather conditions and increase in some of those weather output like rain.
"Suddenly, we are getting all these flash floods and so on, which we never used to have so frequently. Now, we are having them frequently.
"Desertification is expanding, so we are getting areas with more rainfall than they used to have and areas with less rainfall than they used to have,'' he said.
Besides, Mabogunje warned that Nigeria had to be careful about how it exploited its water resources.
"We should be cautious about how we manage our rivers and other water sources,'' he added.
By Ibukun Emiola