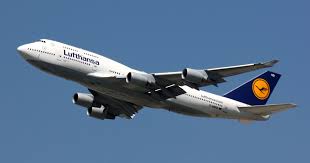 Lufthansa said a pilots' strike later on Friday will mean cancelling 200 flights and hit the travel plans of about 250,000 passengers.
The German airline has been locked in a dispute with the Vereinigung Cockpit union over an early retirement scheme.
Lufthansa said short-haul and medium-haul flights leaving Frankfurt airport, Europe's third largest, will be hit.
Pilots at Lufthansa's budget carrier Germanwings went on strike last week over early retirement.
Friday's strike will involve a six-hour stoppage from 1500 GMT.
"We will continue to strike until Lufthansa brings an end to the confrontational way in which they deal with staff," union official Joerg Handwerg told the Reuters news agency.
The pilots, who staged a three-day nationwide strike in April over the same issue, want Lufthansa to retain a 50-year old scheme that allows pilots to take early retirement at 55 and still receive up to 60% of their pay.
The carrier, which had wanted to scrap the scheme entirely, wants to increase the average age at which its pilots retire to 61.
Lufthansa chief executive Carsten Spohr has said changes are necessary to keep the airline's costs down.
Although Friday's strike will not cause as much disruption as April's industrial action, it coincides with the end of the summer holiday period in some German states.
Last Friday's Germanwings strike meant the cancellation of more than 100 flights, hitting the plans of about 15,000 passengers.