Namibia has allocated 20 million Namibian dollars ($1.4 million) to fight a locust outbreak that has so far invaded seven regions and destroyed over 700,000 hectares of land, an official said on Wednesday, April 21, 2021.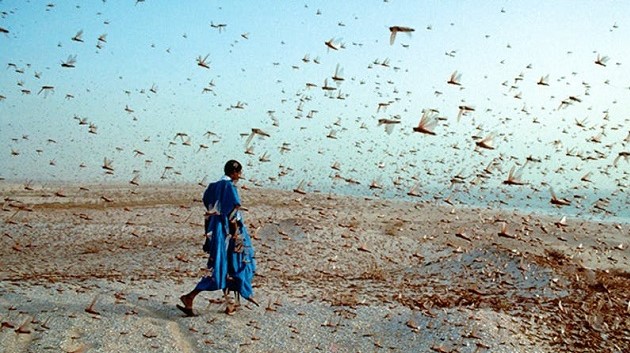 The locusts, which began to appear in two Kavango regions, have left a trail of destruction after they destroyed crop fields and grazing land, said Mildred Kambinda, director of agricultural production, extension and engineering services at the Agriculture Ministry.
"Two weeks ago they invaded five more regions, destroying over 700,000 hectares of crop fields and grazing land in five of the seven regions,'' she said.
The last locust outbreak was reported in northeast Namibia in August 2020, destroying over 500 hectares of grazing land, according to the agriculture ministry.