The League Management Company (LMC) on Tuesday, April 11, 2017 announced several sanctions imposed on clubs and players to ensure sanity, and curb fans and players' excesses.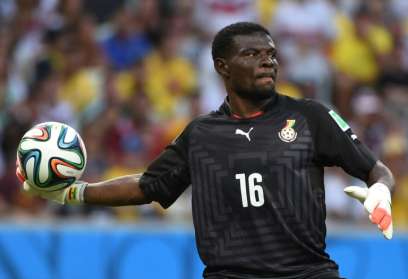 Three clubs – Kano Pillars, Katsina United and Remo Stars – are to pay several fines, totalling over N12 million and they can also have their points deducted later in the season if there was a repeat offense.
There were also sanctions such as playing behind closed doors and fans restrictions, while Enyimba's goalkeeper, Fatai Dauda, and two Kano Pillars players were handed one match suspension each.
The Sports Writers Association of Nigeria (SWAN) has commended the prompt action by the LMC to improve safety at match venues by sanctioning the three clubs and players.
In a chat with newsmen, the Secretary General of SWAN, Olawale Alabi, lauded the steps taken by the Premier League organising body.
"With this warning, the LMC has sent a message to the clubs that they can't continue to flout the rules and regulations guiding the League."
Meanwhile, federal prosecutors revealed on Wednesday, April 12, 2017 that an Islamist suspect has been arrested in connection with Tuesday's explosion that damaged the Borussia Dortmund bus, in the Champions League quarter-final first-leg against Monaco, in Germany.
The bus was damaged 90 minutes before kick-off, about six miles from the Westfalenstadion in Dortmund.
Police say there were three explosives hidden in a nearby hedge. They called it "a targeted attack" and found a letter at the scene claiming responsibility for the attack.
Police prepared for a "large deployment" at the rescheduled game and security at Wednesday's other Champions League ties – Atletico Madrid Vs Leicester City and Bayern Munich Vs Real Madrid – were stepped up.
The rescheduled Borussia vs Monaco match was played on Wednesday, and the French teams stunned their German counterpart 2-3.
FIFA president Gianni Infantino condemned the incident, while his Uefa counterpart, Aleksander Ceferin, said he was "deeply disturbed" and praised the decision to postpone the game.
By Felix Simire