The Director-General of the Nigerian Conservation Foundation (NCF), Dr Muhtari Aminu-Kano, raised the alarm on Saturday, May 26, 2018 that erosion may soon wipe off the Lekki Conservation Centre (LCC) in Lagos.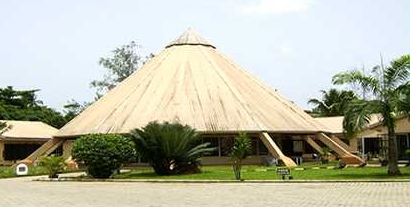 Aminu-Kano told the News Agency of Nigeria (NAN) that sand filling, dredging and land reclamation activities in various communities in the area directly threatened the existence of the park.
According to him, the development has endangered various animal and plant species in the reserve, requiring urgent intervention of the Lagos and Federal Government to save the reserve.
"Our problem is that with recent developments, we have become an island.
"This is one of the only few places where you have dense population of trees and animals and what that means is that all the buildings around us have raised the land above us so, we are now in a depression.
"When the rains come, all the water drains into this reserve; so we have a lot of flooding and areas that are not normally flooded are now flooded.
"We have, however, done a study and we are trying to improve the drainage without disturbing the natural ecosystem.
"But another problem we have is that of shoreline erosion.''
He noted that with the ongoing protection of the Bar Beach shoreline and land reclamation activities around Maroko and Lekki, water was finding its level back on the conservation area.
"It means this reserve is under threat. The erosion is now eating up the area. What used to be Bar Beach erosion before is now coming to our part of Lagos.
"That is why we are asking the authorities, both Lagos State and the Federal Government, especially the Ecological Funds Office to do something urgently.
"Our appeal is not just for us alone but all the communities around us living or deriving their livelihoods from this area.''
He said that the NCF was also speaking to researchers and other interests on ways to explore the bio-diversity of the reserve.
Aminu-Kano, however, lauded Gov. Akinwunmi Ambode for providing some facilities and constructing a major perimeter road to facilitate access to the park.
He appealed for more support to boost tourism at the park, lamenting that forests and game reserves in the country were facing deforestation, due to human activities.
A NAN correspondent, who visited the park, reports that some portions of the reserve, having low fence have collapsed while some other facilities have dilapidated.
By Grace Alegba