The importance of COP 21 in Paris has once again been stressed by the appointment on the 16th January 2015 by the United Nations Secretary-General Ban Ki-moon of Janos Pasztor of Hungary as UN Assistant Secretary General on Climate Change.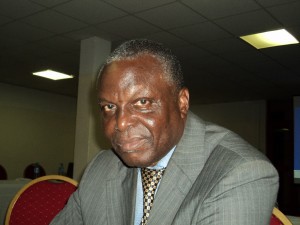 Mr. Pasztor is to serve as the Senior Adviser of the Secretary-General on Climate Change until the 21st UNFCC Climate Change Summit in Paris in December 2015.
A statement from the UN said: "Mr. Pasztor's tenure will focus on supporting efforts toward a universal climate agreement in 2015 and mobilising global climate action on the ground including through a coherent United Nations System wide action."
Mr. Pasztor was a former Acting Executive Director at World Wild Life Fund International. He also has a rich experience within the UN System, having served as the Executive Secretary of the UN Secretary-General's High-Level Panel on Global Sustainability and, as Director of the Secretary-General's Climate Change Support Team. Mr. Pasztor has also held various senior positions in the UNFCCC.
It is pertinent to mention that this appointment is an important one as it is to facilitate the success of COP 21.
It should be recalled that the UN system especially the Secretary-General has been involved in the process of ensuring that the global world moves on the path of reduction of emission, low carbon economy and achieving global sustainability.
Mr. Ban Ki-moon set up various High Level Committees on Energy, Financing Climate Change and Global Sustainability, among others.
He was in Warsaw – COP 19 to talk about the need for government, business and civil society to get together and address the challenges of climate change. He organised UN Secretary-General's Head of States and Governments Summit on Climate Change in September 2014 in New York and made sure that the COP 20 in Lima, Peru provided "the not too difficult road" to COP 21 in Paris, France where it is expected that the world leaders will agree to a new path to reduce emission and a global template to ensure that a more disciplined approach to sustainable development is put in place.
There are many meetings before the COP 21 and Mr. Pasztor, as an experienced diplomat and one familiar with the UN system-wide activities, will use his vast exposure and experience to ensure that the path to a successful meeting and historical signing of the new climate path is achieved. Although the UN sectional meeting on climate change in Geneva early February closed on an optimistic manner, it is clear that a lot of political work still lie ahead. The climate diplomacy efforts to cross the T's and dot the I's will surely be one of Mr. Pasztor's important roles.
We wish him well while all nations including Nigeria must start the process of studying the draft negotiating text agreed on and distributed in Geneva while waiting for the corrected version from the Secretariat. It is evident that there is a lot to be done and all of us must play our part to support our government through the Nigeria National UNFCCC Designated Point – the Climate Change Department of the Federal Ministry of Environment.
By Prince Lekan Fadina (Executive Director, Centre for Investment, Sustainable Development, Management and Environment (CISME). He is a member of the Nigeria Negotiation Team, Africa Group of Negotiators and member, AGN Finance Co-ordination Committee)