Many of the world's biggest companies plan to decarbonise at least half of their products and services within the next 10 years, a new survey shows, thereby making a valuable contribution to fighting climate change.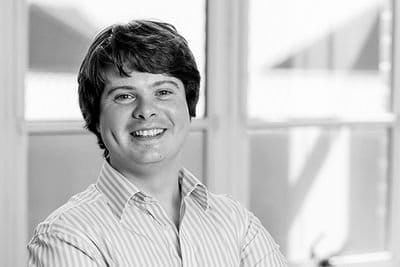 Conducted by Science-Based Targets (SBTi) – an initiative to help companies determine a pathway for reducing their emissions – the YouGov survey of global corporations found that more than half of executives (52%) that participated in the survey expect to make at least 50% of their products and services low carbon by 2028.
The companies surveyed have already set, or are committed to set, science-based targets to cut their greenhouse gas (GHG) emissions in line with the rates required by the Paris Climate Change Agreement to keep global warming well below 2°C.
Of the companies polled, nearly one in five (19%) predict that their products will be close to 100% low carbon within a decade. The survey defined low-carbon as "causing only a relatively small net release of CO2 into the atmosphere".
"It is clear that many corporates are taking a lead by adopting science-based targets to create low carbon products and services and reduce their emissions. The fact that one in five executives with science-based targets expect 100% of their products and services to be low carbon within a decade is remarkable – and suggests a tipping point is in reach," said Dexter Galvin, Global Director of Corporations & Supply Chains at CDP, one of the Science-Based Targets initiative partners.
"This study shows that companies putting science at the heart of their environmental ambitions are already feeling the benefits. A science-based target should be part of every company roadmap. Those without one will struggle to see around the next corner, posing material risk to their business, while losing significant ground to their competitors," he added.
The 185 responding companies are based in 37 countries, including Dutch telecom company KPN, retailer Lidl Belgium, Japanese building materials manufacturer LIXIL Group, American logistics real estate company Prologis and Dutch technology giant Royal Philips.
This year, Anand Mahindra, Chairman of the Mahindra Group, has called on companies worldwide to commit to the Science Based Targets initiative ahead of the Global Climate Action Summit hosted in California in September 2018. The summit will be co-chaired by the UN's top climate change official, Patricia Espinosa.
When asked to select up to three factors from a list, 65% of respondents chose environmental factors as one of the biggest trends affecting business growth in the next five years, second only to technological change (88%) and ahead of economic policy (59%).
Moreover, in total, only 79% of the companies surveyed said brand reputation is one of the biggest benefits of setting science-based targets, while 63% said the commitment helps to drive innovation.
Nearly a third (29%) claimed that science-based targets deliver bottom line savings to their business.
"By anchoring targets in science, companies are able to move beyond incremental improvements and focus on what's necessary to reduce greenhouse gas emissions at the scale that is needed," said Kevin Rabinovitch, Global Vice President Sustainability at Mars, one of 114 companies to have their targets independently approved by the Science Based Targets initiative. "If every company, community and government set science-based targets the cumulative result would enable us to live within the planet's boundaries.
Other partners in the initiative include the United Nations Global Compact (UN Global Compact), World Resources Institute (WRI) and the World Wide Fund for Nature (WWF).
Over 420 major corporations have already set, or committed to set, a science-based target. They span 38 countries and represent over 880 megatonnes in annual greenhouse gas emissions, equivalent to the annual CO2 emissions from 218 coal-fired power plants.