Ministers and Heads of Delegation from the Least Developed Countries (LDC) Group have welcomed a new initiative designed to scale up renewable energy and energy efficiency for the world's poorest and least developed countries.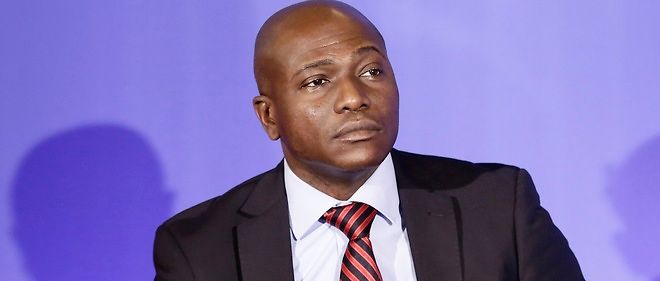 The new initiative, called the "LDC Renewable Energy and Energy Efficiency Initiative (REEEI) for Sustainable Development", is to be launched at the next UN climate change conference to be held in Marrakech this November.
"This Initiative is a bold, collaborative effort by the LDCs to drive the global charge towards clean, renewable energy future. It will enable LDCs to leapfrog fossil fuel based energy by providing modern, clean, resilient energy systems that will generate prosperity and safeguard our futures," said the Chair of the LDC Group, Tosi Mpanu-Mpanu.
Mr. Mpanu-Mpanu presented the Initiative to LDC Ministers and Heads of Delegation, which was met by broad support. "The adoption of the Paris Agreement and Sustainable Development Goals are propelling the world towards a phase of global action and implementation. The LDC REEEI is an important part of this process, providing concrete action to address climate change while empowering the world's most vulnerable communities" said Mr. Mpanu-Mpanu.
"Most of the world's 1.3 billion energy-starved people live in LDCs. The LDC REEEI will ensure no LDC is left behind by strengthening the capacity of African LDCs to take advantage of the Africa Renewable Energy Initiative, while providing similar support structures for Asian and other LDCs."
The Ministerial meeting was one of a number of discussions held during the gathering of LDC negotiators in Kinshasa, Democratic Republic of Congo, in preparation for COP22. The meeting provided an important opportunity for the LDCs to share knowledge and expertise and to further elaborate their common needs and interests in the lead up to the negotiations.
The endorsement of LDC Ministers and Heads of Delegation builds on international support for the Initiative during the May UNFCCC negotiations in Bonn, Germany, where leaders of key negotiating blocs called for global action on renewable energy and energy efficiency. Mr. Mpanu-Mpanu also presented the Initiative at a High-Level event at the UN Headquarters in New York City on 21 September.
"As we head towards COP22 in Marrakech, the LDC REEEI is an opportunity for our developed country partners to fulfil their support responsibilities under the Paris Agreement and is a key example of the actions that can and must be taken to achieve the important goals we all set in Paris."
At the meeting, LDC Ministers also noted the tremendous amount of work to be done to agree upon a comprehensive rulebook for the implementation of the Paris Agreement in preparation for the entry into force and operationalisation of the Agreement, and recognised the need to capitalise on mounting political will amongst all countries to take ambitious action on climate change.