Experts convened in Almaty, Kazakhstan, from Tuesday, June 20 to Wednesday, June 21, 2017 for the inaugural meeting of the Primary Health Care Advisory Group. The World Health Organisation (WHO) Regional Director for Europe launched the Advisory Group to advance primary health care in the WHO European Region.
At its first meeting, the Advisory Group engaged in discussions on the readiness and responsiveness of primary health care to embrace future health and social needs.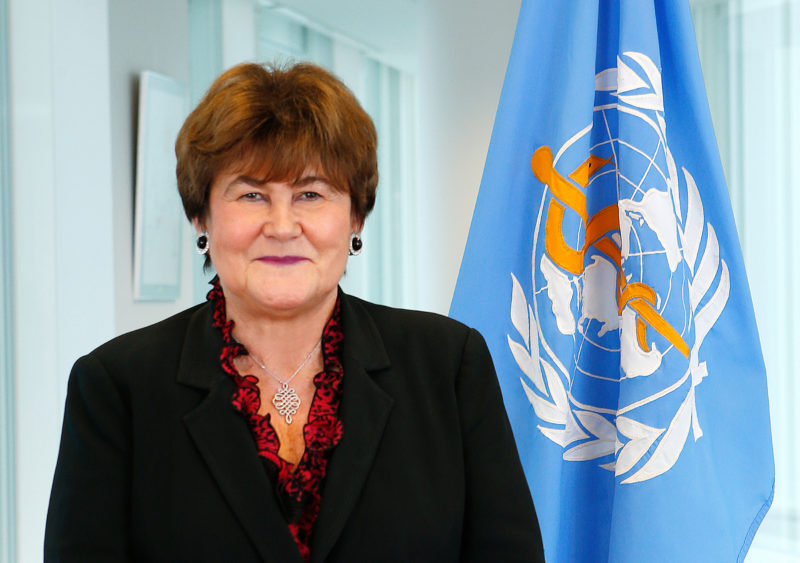 The need for transformation and new relationships
In her opening remarks, WHO Regional Director for Europe, Dr Zsuzsanna Jakab, thanked the Government of Kazakhstan for its generosity and leadership, which has made possible unique platforms such as the Advisory Group. The WHO European Centre for Primary Health Care, which is hosted in Almaty by the Government of Kazakhstan, is the Secretariat of the Advisory Group.
Dr Jakab reminded participants of the essence of the visionary Alma-Ata Declaration of 1978, which emphasised the need to bring a holistic perspective to health while organising services close to people's homes.
In her speech, Dr Jakab reflected on the needs and context of primary health care over the 40 years since the Declaration.
"One thing is certain: transformation is needed. This transformation demands intersectoral action. It calls for partnerships and new relationships, as patients and populations become increasingly engaged. It also calls for new forms of relationships among health providers, and between communities and local, regional and national authorities," she explained.
"Marginal changes are not enough," she continued. "Our countries have adopted policies including Health 2020 and the Sustainable Development Goals, setting targets that do not allow for business as usual."
Minister of Health, Dr Yelzhan Birtanov, who attended the meeting, remarked that WHO's role in health systems strengthening is highly valued. "This inaugural meeting is a unique opportunity to hear from other countries, and to share opinions with international experts in primary care," he said.
The Minister stressed that primary care clinics are key to tackling noncommunicable diseases. He added that Kazakhstan is working towards bringing primary care closer to populations, and improving polyclinics to better serve patient needs.
Next steps
Over the next years, members of the Advisory Group will use their expertise to advocate for the strengthening of primary health care. They will facilitate collaboration with relevant sectors, partners and stakeholders, and provide a forum for sharing technical experience and knowledge.
The Advisory Group's work will focus on the following three key areas outlined in the European Framework for Action on Integrated Health Services Delivery, which countries of the WHO European Region, including Kazakhstan, endorsed:
seeking innovative models to integrate primary health care with public health services;
improving coordination between primary health care and other health services, including hospitals and specialised services; and
integrating primary health care and social care, particularly due to the rising needs of the growing elderly population.