The Lagos State Government on Tuesday, June 5, 2018 urged the residents to support its efforts to control plastic pollution in the state.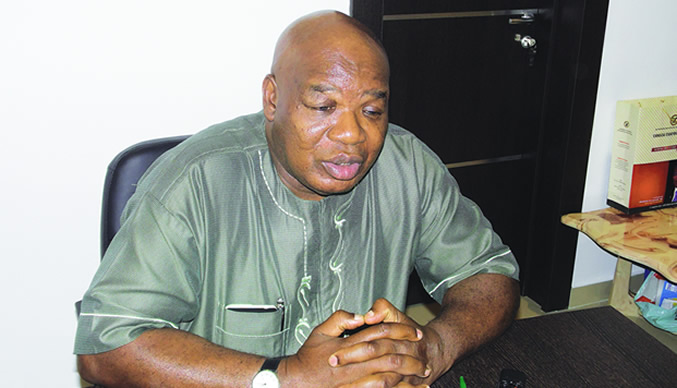 Commissioner for the Environment, Mr Babatunde Durosinmi-Etti, gave the advice during the commemoration of the World Environment Day (WED) in Lagos.
Durosinmi-Etti, who was represented by Mr Babatunde Hunpe, the Special Adviser to Gov. Akinwunmi Ambode on Environment, stressed the need to tackle plastic pollution because of its effects on humans and aquatic life.
He said that plastic pollution created serious environmental and health hazards by threatening the marine life.
"As stakeholders, we all have a role to play in attaining a cleaner and healthier environment.
"We need to encourage bagging of wastes to prevent indiscriminate dumping and cooperate with the government in its efforts to make Lagos a cleaner state,'' Durosinmi-Etti said.
He urged the residents to exhibit their actions in line with the 2018 WED theme: "Beat Plastic Pollution" aimed at reducing, reusing and recycling.
The commissioner said that WED, which was recommended by the United Nations to propel nations and humanity for the conservation of the environment, was observed in over 100 countries of the world.
He said that the celebration underscored the need in Lagos State to rededicate national efforts for sustainable development by putting environmental concerns at the centre of all developmental plans.
According to him, this year's WED is a day set aside to address numerous environmental concerns and problems that threaten not just the human race, but planet as a whole.
He said it was a day that simply provided the opportunity to put the environment first and review the existing and emerging environmental problems with a view to creating awareness and proffering solutions.
According to him, the World Economic Forum, in its recent review, puts plastic wastes ending up in the ocean at 80 per cent.
"The World Economic Forum's review reported the possibility of the ocean containing more plastics than fish by 2050, if problems associated with plastic pollutants are not adequately addressed.
"It is already a well-known fact that marine life is threatened by plastic pollution.
"Aquatic animals are hurt when they get trapped in the web of plastic wastes or feed on these wastes, which often lead to their death.
"Furthermore, degraded bio-products have also been proven to have negative effects on the reproductive capabilities of fishes.
"For the avoidance of doubts, established plastic pollution facts stated that the world uses 500 billion plastic bags in a year," he said.
According to him, facts have it that eight million tonnes of plastics end up in the oceans.
He said that people had not reused or recycled plastics appropriately and that they bought more plastics than they needed.
The commissioner said that there was need to find alternatives to eradicate the menace caused by these products to help sustain and save our environment.
'We have only this planet to call our home, let us make it livable for all and for future generations.
"The responsibility to save and sustain our environment begins with us as individuals, communities, governments and industries," he said.
By Okuanwan Offiong and Florence Onuegbu