A rights advocacy group, the Environmental Rights Action/Friends of the Earth (ERA/FOEN), in collaboration with the Corporate Accountability International (CAI), Amalgamated Union of Public Corporations, Civil Service Technical and Recreational Services (AUPCTRE) and Public Service International (PSI), recently took to the streets of Lagos to condemn plans by the Lagos State Government and the World Bank to privatise water resources in the state. They demanded a halt to the scheme, arguing that water is a right and not a commodity to be sold.
However, Shayo Holloway, managing director of the Lagos Water Corporation (LWC), reacts, describing the allegations as misconceptions and rumours of secret plans to privatise the LWC. He argues in this treatise that partnering with the private sector is not privatisation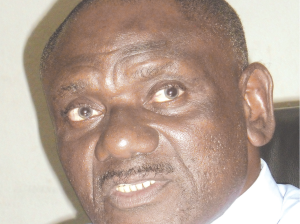 The Lagos State Government has never at any time considered the sale or divestment of any LWC water assets. On the contrary, the Public Private Partnership (PPP) law of 2004 only seeks to "partner" with the private sector for accelerated development of water infrastructure to meet the current water demand in Lagos State, which presently stands at 540 million gallons per day (MGD) for a population of 20 million. That is not "privatisation" where assets are sold off to the private sector. The PPP is indeed a veritable strategy for accelerated infrastructure development, using private capital.
Our total available water assets, even if run at 100% efficiency, stands at 210 MGD, leaving a shortfall or deficit of 330 million gallons per day. Hence, only nine million of the 20 million will get water, while 11 million will still be without. The current shortfall is characterised by proliferation of boreholes all over the state, with its attendant environmental and health hazards.
It is projected that, by the year 2020, the population of Lagos State will be about 29 million, with a water demand of 733 million gallons per day. This will make Lagos the third largest megacity after Beijing (China) and Mumbai (India).
Studies have indicated that if the proliferation of boreholes is not promptly addressed, in about 10 years, Lagos runs the risk of saline water (salt water) from the Atlantic Ocean massively migrating inwards to pollute ground water. This will make all boreholes draw salt water. This phenomenon is already happening to boreholes along the coastal region of Lagos.
Furthermore, it is noteworthy to mention that majority of domestic boreholes draw water from shallow unconfined aquifers which are prone to pollution wit attendant health hazards. Confined aquifers which are protected from pollution run as deep as 200 metres and more.
According to the WHO/UNESCO, 66 million Nigerians do not have access to potable water; premature death from water related diseases cost the country $2.5 billion, while $191 million was spent on healthcare for diarrhoea alone in 2012.
In order to address the current water demand and meet the projection of the near future, LWC developed a Water Master Plan to take the state from its current 210MGD to 745MGD by year 2020, through the development of additional large water schemes taking raw water from rivers and the lagoons for treatment into potable water. The estimated cost of this is projected at $3.5 billion.
This is an investment which the state government cannot solely undertake as this will take the state government two and half years to fund with every naira inflow going into the water sector only. As there are other equally demanding sectors (health, education, security, social services, etc), no state government can fund this size of investment. However, we have commenced the implementation of the Master Plan with the ongoing construction of Adiyan phase 2 being funded by the state. This will give us additional 70 million gallons per day; and will be completed in 2016.
It is pertinent to state that this coming 23 years after Adiyan phase I due to the huge investment required. In addition to this, the state government completed the Otta-Ikosi water works this year to serve 11 towns between Ikorodu and Epe.
Consequently, in view of the growing population, the state thus seeks to partner with the private sector, to accelerate the development of water infrastructure with private capital to make water available to all before boreholes start going saline.
Such investments are typically covered over a negotiated concession period of several years in order to make water tariff affordable to the public. Concessions usually range from about 20 to 30 years depending on size of investment and financial model.
To address concerns of affordability by the vulnerable segment of the society, are the Lagos State Public Procurement Agency (to ensure transaction transparency); Office of PPP (to ensure value for money); Lagos State Water Regulatory Agency (to ensure protection of investors and the public) and Lagos State Ministry of Justice (to ensure equity and fairplay).
Furthermore, a commercial mechanism to safeguard the vulnerable segment of the society is "cross-subsidisation" whereby the more affluent segment of the society who will consume more water, and pay the full commercial rate; indirectly subsidising the vulnerable segment. A win-win situation whereby water of good quality and regularity is made available to all.