Lagos-lawyer, Ebun-Olu Adegboruwa, has condemned the Presidential broadcast, describing it as an act of buck passing rather than addressing the issues of restructuring, true federalism and devolution of power in the right perspective.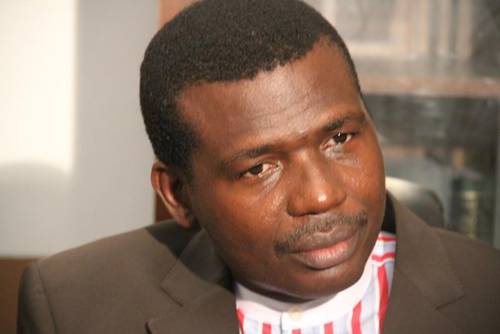 The lawyer said it was in such premise that the main campaign slogans of the president, as encapsulated in the All Progressives Congress (APC) manifesto were based.
He also described the President's speech as disappointing given the fact that he had left the country for over 100 days and regretted that he described the citizens as 'irresponsible elements'.
"Reading through the presidential broadcast however, one cannot but express a sense of utter disappointment. This is a president who virtually sneaked out of Nigeria, who breached his own self declaration of transparency, by keeping Nigerians in the dark for over 100 days, and in that process grinding the wheel of progress of the nation," he stated.
He also condemned the incessant visits by some government officials to the President while he was away, saying: "What was it that the president was discussing with the senate president and the speaker of the House of Representatives when they all visited him in London?"
He wondered if they did not tell the president that members of his ruling APC party killed the demand for restructuring, devolution of powers, true federalism, state police, etc, while he was away.
"Did they not tell him that Nigerians are hungry? Did they not tell him that infrastructure has virtually collapsed all over the nation? Did they not tell him that Boko Haram has resurrected? Did they not tell the president of the latest report that corruption is festering under his regime?
"Notwithstanding that the president took Nigerians for granted, he was not impeached, but rather Nigerians were offering prayers for his recovery, daily, only for him to return with a language of combat and insult, describing his own citizens as 'irresponsible elements.
"There must just be something about the APC ruling government that detests truth and consistency. Whist the president was away, his Vice President translated our freedom of expression into hate speeches and terrorism and here is the president, few days thereafter, piling up hatred and animosity upon Nigerians, who are simply demanding restructuring, true federalism and dialogue, asking the president and his party, to fulfill their campaign promises," Adegboruwa said.
Adegboruwa stated further that this should not be the language of a president that has benefited from the "goodwill and magnanimity of his people. This, he said, cannot be the message of gratitude that Nigerians deserve from the president, who has been absent from duty.
"The president has not addressed the questions on the lips of all Nigerians, as to make full and frank disclosures, on the nature of his ailment, that took him out of Nigeria for 103 days, the state of his health presently, and the nature of his treatment, so as to engender hope in this regime and bring certainty to governance," he added.
By Chinyere Obia