An environmentalist, Mr Idowu Salawu, has called for establishment of a solar farm at the Olusosun Dumpsite in Lagos recently closed by the state government.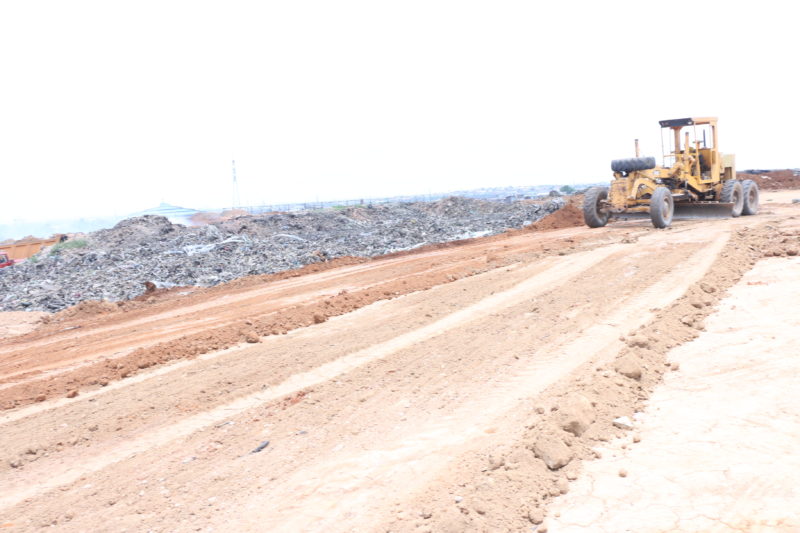 Salau, Chief Executive Officer, Macpresse West Africa Ltd., made the call during a visit to the Lagos Office of the News Agency of Nigeria (NAN).
Salawu said that the proposal by the state government to convert the dumpsite to a recreation centre was below the economic potential of the landfill.
"Olusosun is a treasure to Lagos; it is located at the heart of Lagos and close to the national grid.
"It is a good development that the state government has decided to transform the dump site to a recreation centre, but the government should look beyond a park.
"I advise establishment of a value chain because of its strategically located; the Olusosun Dumpsite can generate 25 megawatts of electricity,'' he said.
The expert said that the landfill could accommodate the solar farm, an energy-generating facility and a recreation park for economic viability.
"Scientific reports state that you can generate one megawatt of electricity from one million metric tonnes of landfill waste.
"Olusosun has been in existence since 1992; from estimates, it has received not less than 25 to 30 million metric tonnes of landfill waste that can produce 25 megawatts of electricity.
"It can also produce 325,000 cubic feet of gas, enough to power from 800kw to 1,000kw of electricity turbine plant.
"The state government can incorporate the solar farm, energy-generating facility and recreation park at the Olusosun site," he said.
Salawu called for caution in the current capping of the landfill to avert disaster.
He called for a scientific approach to the capping.
"Landfill fires are very delicate; one method cannot be used to turn off the fire.
"It takes a multifaceted approach.  We have the surface and the sub-surface landfill fire.
"I hope that the capping of the landfill is done appropriately so that it does not result in sub-surface fire.
"I advise that a post-closure study plan of the dump site be carried out before capping the landfill with laterite."
"The expert added that there should also be a gas mapping study to locate the various kinds of gases beneath the surface.
"The capping should be done scientifically to get the best of it, in terms of economic viability," he said.
By Mercy Okhiade