The Lagos State Commissioner for Environment, Mr Babatunde Durosinmi-Etti, said on Tuesday, April 24, 2018 in Lagos that the "Lagos Green Award" has been introduced to commemorate the 2018 World Environment Day.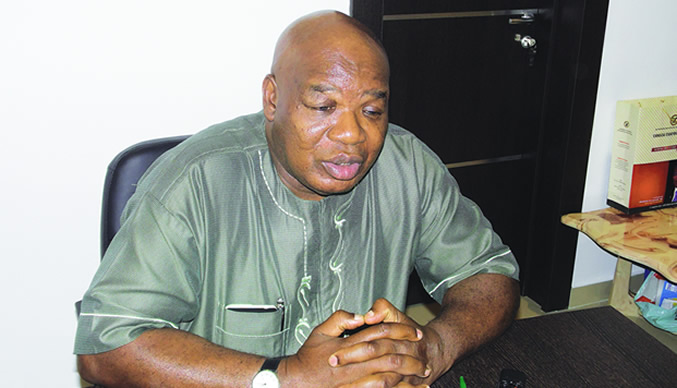 Durosinmi-Etti said that the award would recognise and honour individuals, groups and organisations that had contributed to the environment.
The World Environment Day is celebrated on June 5 annually.
He said the award, which would be in nine different categories, was one of deliberate policies of the Akinwunmi Ambode administration to stimulate the appreciation of the environment among Lagos people.
"Over the years, various individuals and corporate organisations have continued to contribute to the process of making the environment better.
"Most of these individuals and corporate organisations are often not noticed or recognised for their contribution to the environment.
"Our environment will be safer if we all embrace the opportunity to get involved in protecting it, which is the superstructure on which our civilisation rests," he said.
According to him, members of the public can nominate deserving individuals, group or organisations whose actions have directly improved the environmental resilience of the state.
"Members of the public can nominate in any of the nine areas: Environmental Management, Best Environment Practices, Oil Spill Management and Health, Safety and Environmental Performance.
"Others are Waste Prevention and Recycling, Solid Waste Treatment and Disposal, Emissions Control Technologies, Natural Resources Conservation, Innovation and Sustainable Solution," he said.
The commissioner said that the conferment of the awards would follow a competitive process, as participating units would be assessed against different sets of environmental performance criteria
He said that nominations or entries for the award should clearly identify an environment initiative and how it had impacted on the state.
The World Environment Day (WED) is the United Nations' principal vehicle for raising awareness and encouraging global action for the protection of the environment.
It has been a flagship campaign for raising awareness on emerging environmental issues such as marine pollution, overpopulation, global warming, sustainable consumption and wildlife crime.
Since its inception in 1973, WED has grown to become a global platform for public outreach, with participation from over 143 countries annually.
Each year, WED has a new theme that major corporations, NGOs, communities, governments and celebrities worldwide adopt to advocate environmental causes.
By Florence Onuegbu