The Chairman, Lagos Chapter of All Farmers Association of Nigeria (AFAN), Chief Femi Oke, has said that no member of the association had benefitted from Federal Government's Anchor Borrowers Programme (ABP).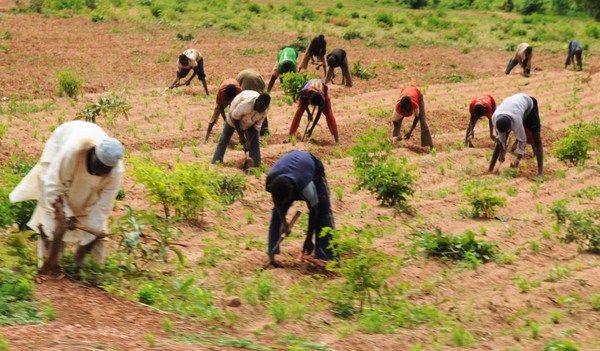 He made this known in an interview with the News Agency of Nigeria (NAN) on Tuesday, February 27, 2018 in Lagos.
The ABP was initiated by the government, through the Central Bank of Nigeria (CBN), to assist small-holder farmers by creating linkages between them and large scale processors.
According to Oke, the association is still working out modalities to help its members to have access to the programme.
"We have not taken advantage of the Anchor Borrowers Programme yet, but we are trying to see how we can utilise that to improve our outputs.
"However, I will tell you that our members are enjoying other empowerment programmes of the government and other agriculture agencies,'' he said.
Oke said the association was hopeful that the 2018 planting season would be good in terms of weather conditions to enable farmers to focus on the task of keying into the ABP.
For the programme, the CBN set aside N40 billion as loan to farmers from N220 billion-Micro, Small and Medium Enterprises Development Fund (MSMEDF), at nine per cent interest rate.
The aim is to increase agricultural output and improve capacity utilisation of integrated mills, create jobs on a massive scale, improve local food production and conserve foreign reserve.
The programme was flagged off by President Muhammadu Buhari on Nov. 17, 2017.
By Chidinma Agu