A poultry farmer, Mr Joel Oduware, has lamented over the challenges faced by local farmers in Lagos State in the disposal of poultry waste.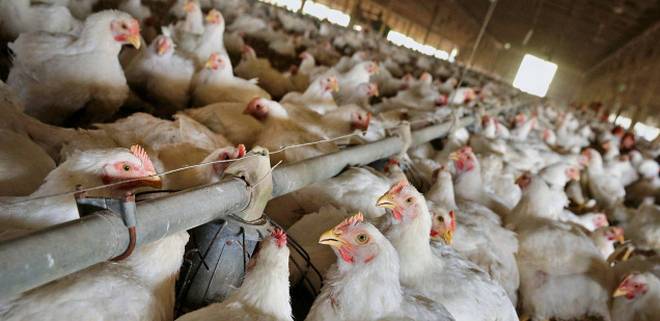 Oduware, who made the complaint in an interview in Lagos on Tuesday, August 4, 2020, said that several poultry farmers in the state were closing shop owing to inadequate poultry waste disposal.
"The disposal of poultry waste is a very big issue to poultry farmers in Lagos. Most farms in the state are closing shop because of the issue of poultry waste disposal.
"The inability to find adequate means to dispose poultry waste in the state has posed a major challenge to the industry.
"We have very big issues with the disposal of poultry waste in this state; the government needs to come back with the project on poultry waste management scheme.
"To commence the scheme, the government should liaise with the poultry farmers on how to manage the waste they generate.
"The government should work out a formula on poultry waste management that local poultry farmers in the state can key into effectively," the farmer said.
Oduware said the issue of inadequate poultry waste disposal was peculiar to farmers in Lagos, unlike other states that have adequate land spaces to process the waste into organic fertiliser.
He also decried the epileptic services of the waste disposal agents in the state who rarely came to evacuate the poultry waste in good time.
"In rural areas like Ogun and Oyo states, poultry farmers do not have issues with waste disposal but actually generate extra income from them.
"What they do is that they bury the poultry waste in the ground because of the land space available and generate organic fertilisers from them and sell them to local crop farmers.
"The reverse is the case in Lagos because you cannot just go dig up anywhere to bury poultry waste, waste management have pushed a lot of poultry farmers out of business.
"I was once reported to the Lagos State Environmental Protection Agency that my farm was generating waste that constituted environmental nuisance.
"We pay the waste collectors to pick up the poultry waste but they are epileptic in their services and do not come to pick up our waste in good time," Oduware said.
By Mercy Omoike