The Lagos State Commissioner for Housing, Mr Gbolahan Lawal, on Wednesday, February 14, 2018 reiterated the commitment of the state government to creating an enabling environment for economic growth through massive housing construction across the state.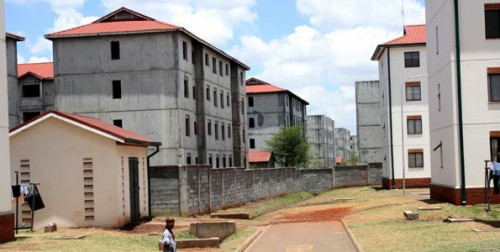 Lawal gave the assurance during an inspection tour of some housing estates in Odo Onasa/Odo Ayandelu and Agbowa, both in Ikorodu division.
He said that Odo Onasa/Odo Ayandelu Housing Estate, which comprises 660 housing units, would soon be completed.
The commissioner said that two water treatment plants and a general sewage disposal were also being constructed to serve the estate.
He said that the ChoisCity Estate in Agbowa had been completed and would soon be allocated to the homeowners at an affordable price.
Lawal said that more housing units would still be constructed in the estate in future.
According to him, many housing units in other estates across the state will soon be ready for allocation to first-time homeowners under the Rent-To-Own or Rental Housing Policies of the state government.
"Our target is to construct 20,000 housing units in the state by the year 2020.
"The major focus is to ensure that Lagos residents have access to affordable housing units that are convenient, safe and within employment areas.
"It is also to reduce the housing deficit of the state which stands at about 2.5 million," he said.
Lawal attributed the inability to meet the housing needs of Lagosians to the daily influx of people into Lagos.
He enjoined residents to always pay their taxes regularly to enable the government to meet its target in the provision of housing and other essential infrastructure in the state.
By Lilian.Chukwu