The Kwara State Government is partnering with Asteven Energy Group through its Renewable Energy Academy to develop technical capacity for the state's energy ministry staff.  Recently, the state inaugurated its flagship Solar Farm Tunnel.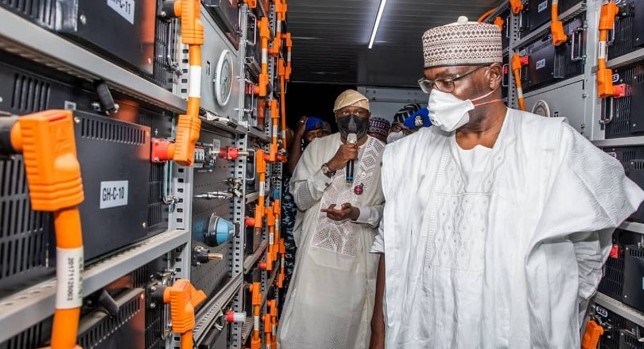 "We want to make Kwara the energy capital of Nigeria," said Alh. Abdulrazak Abdulrahman, Governor of Kwara State.
Mr Kabir Shagaya, Technical Assistant on Investment to the Kwara State Governor, said: "It was all about creating and providing energy without disturbing the social landscape and the Solar Farm Tunnel project answered all our questions. A PPP project, since its completion, it has enhanced security along those corridors, there's 24/7 lighting, increased social activities and better awareness of the benefits of solar energy."
Shagaya, who is also the Director-General of the state's Bureau on Public-Private Partnership (KP3), also called for increased collaboration, stating he was amazed at the built-up capacity of Asteven Energy Group. He reiterated government's support to work on more social impact projects, thereby creating jobs and developing technical skills of youths in Kwara State.
"We wanted something different that would bring about social impact and enhance the energy landscape in Kwara State," Shagaya added.
The Solar Farm Tunnel is an innovative project, a component of the award-winning Light Up Kwara (LUK) Project which was conceived to transform the state through deployment of Solar Lighting Installations.
The Solar Farm Tunnel consists of three interconnected fully built up road tunnels, with 1,580 pieces of 260watts roof mounted solar panels with a combined energy output of 384.8 kilowatts (Kw), touted as the single largest 100percent solar power installation in Nigeria currently.
The tunnels, together, provide power for over 2,000 streetlights (including rehabilitation of moribund streetlights with led heads and installation of over 1,000 double-arm streetlights), power for adjourning market hubs and increased security along those corridors, spanning 25.57 kilometers.
The tunnels act as power sources and receptacles for advertisement boards and also as strategic direction landmarks.
Conceived by Asteven Energy Consortium, the Solar Farm Tunnel remains a signpost of local content capacity as it was fully designed, fabricated and installed by indigenous engineers. Of particular note is that the Quality Control and Standardised equipment tests were fully automated and ISO certified.
Says Dr Sunny Akpoyibo, CEO of Asteven Group: "Our vision is to eradicate energy poverty out of Nigeria completely, and become the leading engine for innovation and entrepreneurship in the renewable energy sector. This project signifies our vision. And that is capacity, social impact and enduring infrastructure development."
According to Dr Akpoyibo, the project underwent challenges ranging from public apathy due to disbelief in solar energy, integrating various stakeholder groups into the concept development and assuring both the state government and investors of the project's feasibility.
Top executives and technical staff of the Kwara State Ministry of Energy and the Bureau of Public Procurement (KP3) were trained at the Asteven Renewable Energy Academy (ASREA). The training, it was gathered, was to complement the site training of youths and ministry staff during the project development; then providing enhanced technical skillsets to the ministry staff.
This is to enable them undertake management of the Solar Farm Tunnel, equip them with technical knowledge on such future developments within Kwara.