To accelerate access to better antiretroviral (ARV) drugs, the Government of Kenya and Unitaid on Wednesday, June 28, 2017 announced the introduction of a new first-line drug for people living with HIV, making Kenya the first African country to introduce the generic version of this new drug for routine use.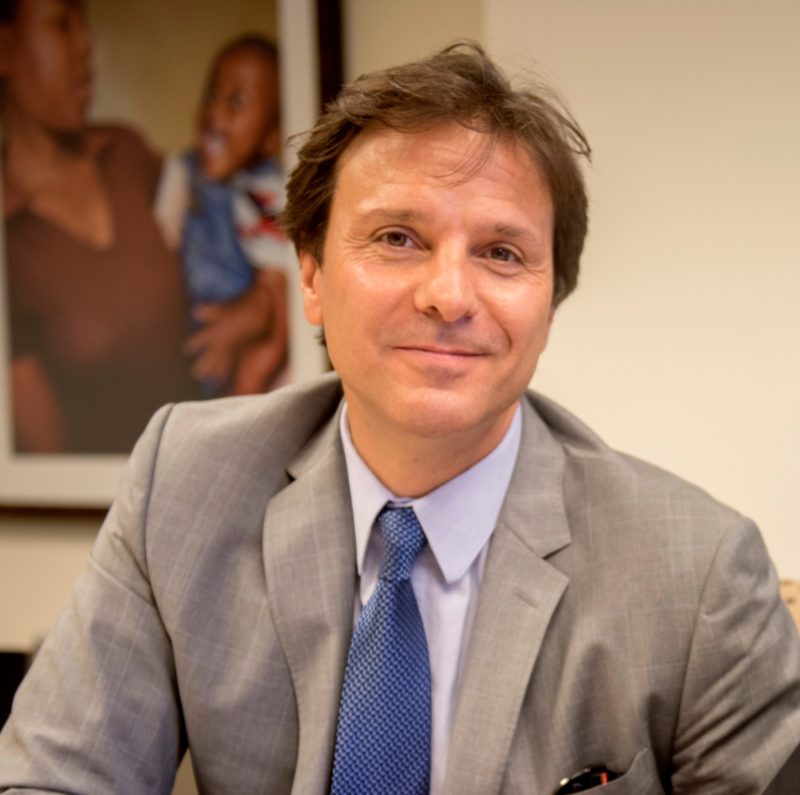 Dolutegravir (DTG) has been the drug of choice for the last two years for people living with HIV in high-income countries as it has very few side effects, is easier to take than currently used formulations (one small tablet taken daily), and patients are less likely to develop resistance. In 2015, the World Health Organisation (WHO) recommended DTG as an alternative first-line regimen for adults and adolescents. But until recently, people living with HIV in countries like Kenya were not able to access DTG.
"We are delighted to partner with Unitaid on this innovative project that will no doubt improve the lives of Kenyans living with HIV, build healthcare worker experience, and generate the evidence needed to introduce DTG on a larger scale by early 2018," said Dr Jackson Kioko, Director of Medical Services at Kenya's Ministry of Health.
Kenya's Ministry of Health will initially provide DTG to 27,000 people living with HIV who are unable to tolerate the side effects of efavirenz, the first-line HIV drug currently in use in Kenya. The new drug will be introduced in select health facilities across the country, with the aim of making the drug widely available nationwide later in the year. Numerous phase 3 clinical trials have shown DTG to be superior than all other first line treatments, and in 2016 Kenya included the drug into its antiretroviral therapy (ART) treatment guidelines.
"New regimens including DTG offer great potential for better and less costly HIV treatment," said Lelio Marmora, Unitaid Executive Director. "Through this catalytic work, we are significantly reducing the time it takes for people living with HIV in countries like Kenya to access the latest ARVs on the market. These are important developments as we move towards HIV treatment for all in need."
More than 18 million people are on life-long HIV treatment worldwide, but an almost equal number do not have access to treatment yet. In Kenya, approximately 1.5 million people are living with HIV, and just over one million are currently on ARVs.
Unitaid is investing $67 million to address this pressing need in an effort to avoid delays of more than 10 years before new drugs can be introduced in low- and middle-income countries. This catalytic intervention also provides a key opportunity to test DTG's use in routine treatment for the first time and prepare national distribution channels.
Nigeria and Uganda will also be introducing DTG later this year as part of the project, in all cases laying the groundwork for accelerating uptake of the three-in-one fixed dose combination that would be made available by 2018. The fixed dose combination, which would include tenofovir, lamivudine and DTG, is expected to significantly simplify treatment for people living with HIV.
"We would like to praise Kenya's leadership in paving the way for adults and children living with HIV to access the most effective HIV treatments available on the global market today," said Mr. Marmora. "Unitaid is pioneering the introduction of simpler, more affordable optimal HIV regimens and ensuring they are available sooner for those in need, so countries and partners like PEPFAR and the Global Fund can bring them to scale."
By working with partners including WHO, the Global Fund, the United States President's Emergency Plan for AIDS Relief (PEPFAR), Ministries of Health, civil society and others, Unitaid's current partnership with the Clinton Health Access Initiative (CHAI) is expected to save $1.6 billion in treatment costs through 2024 – enough to provide access to medicines for an additional 3.2 million people for five years.
"This is the first step in ensuring access to better quality and more effective ARV therapy that will greatly improve the quality of life of people living with HIV," said Kenly Sikwese, Coordinator of the African Community Advisory Board (AFROCAB) and Alternate Unitaid Board Member for the Communities.
The project also supports the market introduction and uptake of adapted pediatric HIV drugs for children.
Hosted by the WHO in Geneva, Unitaid was established by the governments of Brazil, Chile, France, Norway and the United Kingdom. It invests in new ways to prevent, diagnose and treat HIV/AIDS, hepatitis C, tuberculosis and malaria more quickly, affordably and effectively.